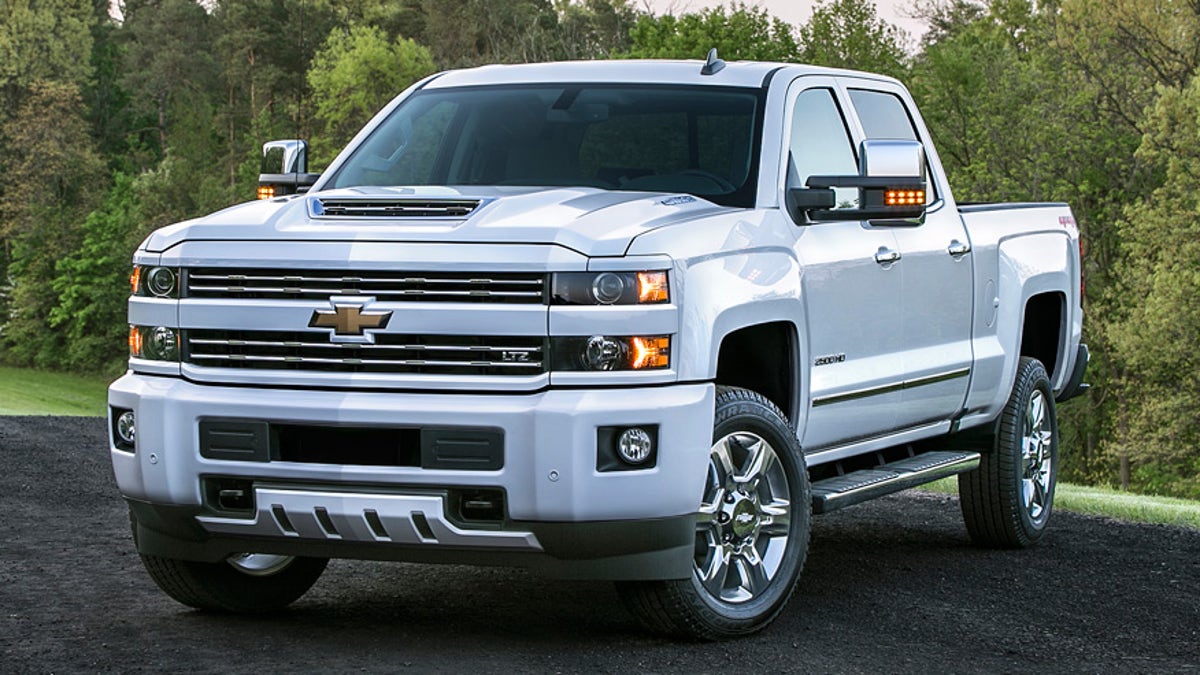 They say everything is bigger in Texas, and it looks like Chevy's new heavy duty pickup will be no exception.
Although it's not scheduled to debut until the Texas State Fair later this week, Chevrolet accidentally posted the power output for the 2017 Silverado 2500HD to a dealer-oriented website, a slip caught by Truck Trend before it was taken down.
According to the specs, the updated 6.6-liter Duramax diesel will be rated at 445 hp and 910 lb-ft of torque. Those are big jumps from the 397 hp and 765 lb-ft output of the 2016 version, and right in the ballpark of the 2017 Ford Super Duty diesel's ratings of 440 hp and 925 lb-ft.
Chevy has yet to officially confirm the numbers, but teased the power boost when it revealed images of the truck featuring a new water separator-equipped hood scoop that it said would improve performance by feeding additional cool, dry air to the engine.
As for the all-important payload and tow ratings, we'll have to wait until they fire up the deep fryers at the fair to find out, unless someone in GM's tech department hits the wrong button again.