Chevy Drops Base Price of Volt, Now Taking Orders Nationwide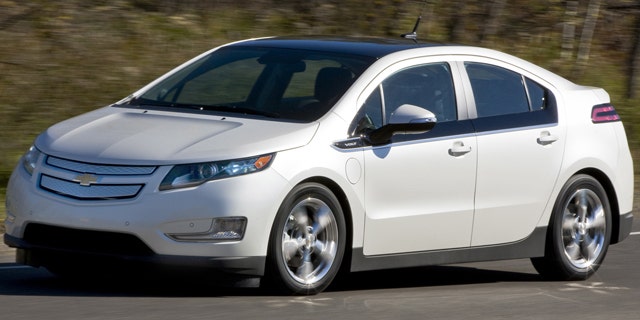 Chevrolet has begun taking orders for the 2012 Volt nationwide, as the automaker expands the availability of the plug-in hybrid from its initial launch markets to all 50 states. The automaker has also lowered the base price of the car to $39,995 from $41,000.
Even as the plant that builds the Volt is offline for the month of June to undergo upgrades that will increase its output and enable production of the 2013 Chevrolet Malibu to be added, customers can now configure and reserve their Volt for delivery later this year. Vehicles will be available all along the East and West Coasts, as well as Michigan, Texas and Hawaii by the end of September, and in all other states by November, a year after the Volt first went on sale.
Chevrolet was able to lower the price of the Volt by changing its level of standard equipment and creating several new options packages. The first Volts were available in only a few, simplified configurations as production of the high-tech vehicle was ramped up. The most notable change is the elimination of standard in-dash navigation and high-end, energy-efficient Bose audio system, which are now $1,995 and $495 standalone options, respectively.
The 2012 Volt still comes with an eight-year/100,000 mile warranty for its battery pack and five years of roadside assistance. General Motors' OnStar telematics service also continues to be included in the base price, but for only three years, rather than the five that the 2011 models offered. A $7,500 federal tax credit and various state incentives continue to apply to Volt purchases.
A configurator for the 2012 Volt is not yet live on Chevrolet's website, but customers can place their orders at brick and mortar dealerships.