Chevrolet updates Colorado with new V6 and 8-speed transmission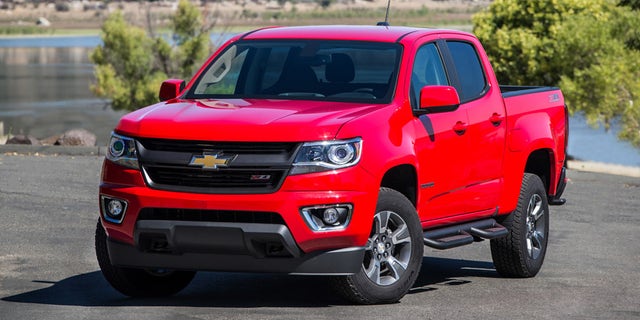 NEWYou can now listen to Fox News articles!
The age of stripped-out, bare-bone midsize pickup trucks is a thing of the past as new models are packed to the brim with features from larger trucks. To give the 2017 Chevrolet Colorado a leg up on the competition, the automaker fitted the pickup with a brand-new V6 engine and an eight-speed gearbox.

The 3.6-liter V6 is the same engine found in the Cadillac, ATS, CTS, CT6, and XT5 crossover, a Chevrolet spokesperson confirmed. Just like in the Cadillac models, the V6 features a host of technology, which includes improved variable valve timing, improved direct injection, and Active Fuel Management. As the moniker implies, the engine is capable of shutting off two cylinders for improved fuel efficiency.

Thanks to the new tech, power increases to 308 horsepower and 275 pound-feet of torque (up from 305 hp and 269 lb-ft of torque). The new engine is mated to an eight-speed automatic transmission. The gearbox is roughly the same size and weight as the six-speed automatic unit it replaces, but has a higher first gear ratio and lower rear axle ratios.

The higher first gear ratio should aid drivers when towing large cargo, while the lower rear axle ratios improve fuel efficiency when cruising on the highway. Chevrolet didn't release fuel economy figures for the new engine and transmission combination, or if the pickup truck's price will increase. The 2017 model will go on sale before the end of the year.
More from Autoblog:
Acura scores lowest in customer satisfaction
The BMW M4 is spied with massive wing
Hybrids make poor financial sense