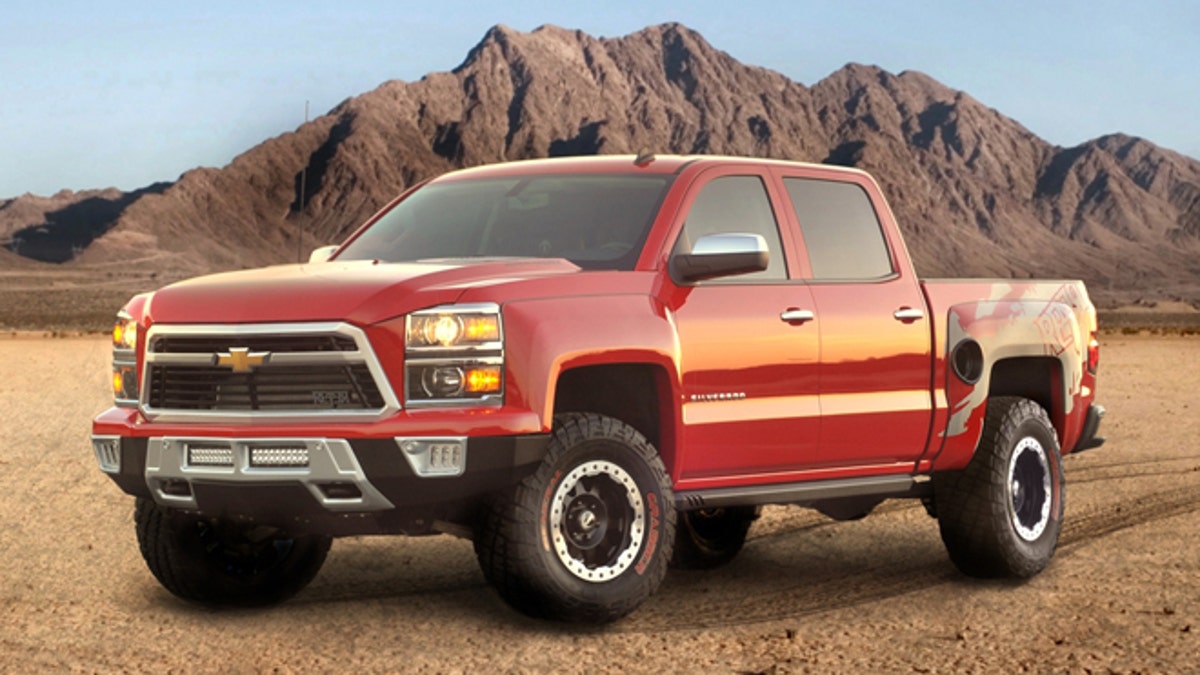 Ford Raptor drivers may need to start using their rearview mirrors now that the Chevrolet Reaper has been unveiled at the National Automobile Dealers Association convention in New Orleans.
A collaboration between noted GM engine tuner Ligenfelter and Alabama custom truck shop Southern Comfort Automotive, the Reaper is a high-performance pickup designed for high-speed off-road running.
Based on a crew cab Chevy Silverado with short box bed, the Reaper gets a new hood and grille that gives it an angry-eyes look, a high-clearance bumper with integrated flood lights and LEDs, front skid plate, and rock rails.
Buyers get a choice of supercharged engines, either a 475 hp version of the Silverado's 5.3-liter V8 or a 550 hp take on the truck's new 6.2-liter small block, each blowing through a Corsa exhaust system.
The Reaper comes standard with a 20-inch wheel and tire package, but 17-inch beadlock wheels fitted with 33-inch General Grabber rubber are also available.
The suspension has been lifted three inches over stock and fitted with Fox remote reservoir shocks that provide 9.2 inches of wheel travel up front, 11.2 inches in the rear.
Exact pricing has not been revealed, but should run between $50,000 and $60,000, depending on options. It goes on sale in March through select Chevrolet dealerships.