Chevrolet Camaro Z/28 Convertible in the works?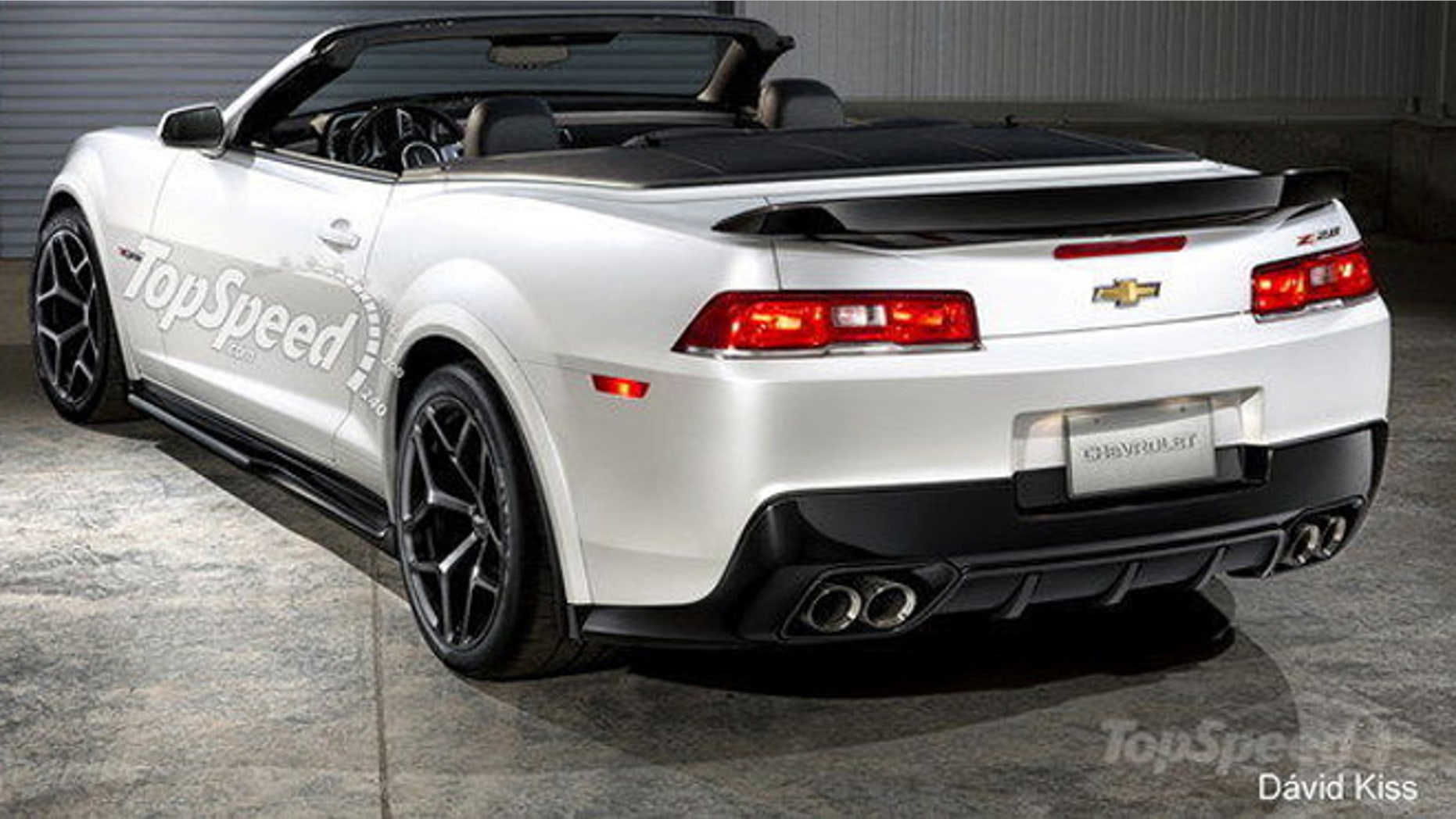 The new Chevrolet Camaro Z/28 is such a stripped-down piece of machinery that it only has one speaker, so why not lose the roof, too?
TopSpeed has rendered a convertible version of the upcoming muscle car, and it wouldn't be the first.
Chevrolet offered a variety of Z/28 convertibles throughout the third and fourth generations of the Camaro, and even built one back in 1968 for then-Chevrolet general manager Elliott Estes.
This time around, the handsome, but purely speculative proposition might be a tougher sell.
The new Z/28 has been positioned as the ultimate racetrack-ready Camaro and features a number of weight-trimming modifications aimed at delivering top performance, including carbon fiber bodywork and brakes, a reduction in sound deadening material, no carpet in the trunk and that one-speaker audio system. Chopping the top would actually add about 250 pounds of that back due to the necessary reinforcements, but still lead to a slightly floppier chassis that's not ideal for handling.
Watch: Camaro Z/28 hits the track
At the unveiling of the coupe at the New York Auto Show, GM President Mark Ruess said that the Z/28 would be the last iteration of the fifth-generation Camaro before it is replaced by an all-new vehicle in a couple of years, but that doesn't technically rule out a drop top version wearing the name.
Chevrolet offers a convertible version of its current king of the hill Camaro, the 580 hp ZL1, and it accounts for about a third of sales. Likewise, the popular Corvette 427, which uses the same 7.0-liter V8 that powers the new Z/28, is in many ways a convertible take on the coupe-only Z06, a hardcore performer that plays the same role in the 'Vette lineup that the Z/28 will for the Camaro.
So, when might we find out if the Z/28 is really going topless?
All of the current Camaro Convertibles made their debuts at the Los Angeles Auto Show, which kicks off in late November. With the coupe set to enter production in early 2014, that could put a convertible on the way to showrooms for next summer. If it existed. Which it doesn't.
At least not yet.