Chevrolet Camaro to join Monster Energy NASCAR Cup Series in 2018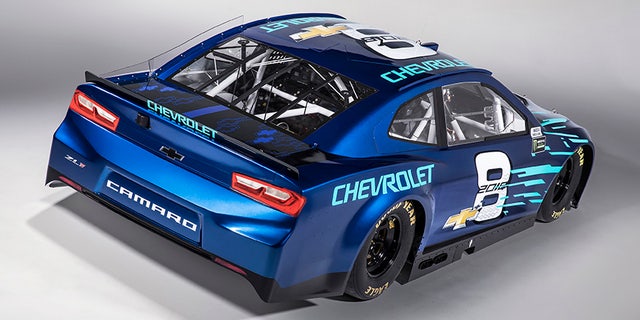 The Camaro is getting the call.
Chevrolet has announced that its 2018 Monster Energy NASCAR Cup Series entry will be based on the venerable sports coupe.
Chevrolet has been running a car branded after its low-volume SS performance sedan for the past few years, but needed a replacement since that four-door is going out of production this year.
Apparently, the new Malibu just wouldn't do.
Specifically, the Cup Series car is a Camaro ZL1, its name and style taken from the top of the line model, which is powered by a supercharged 650 hp V8.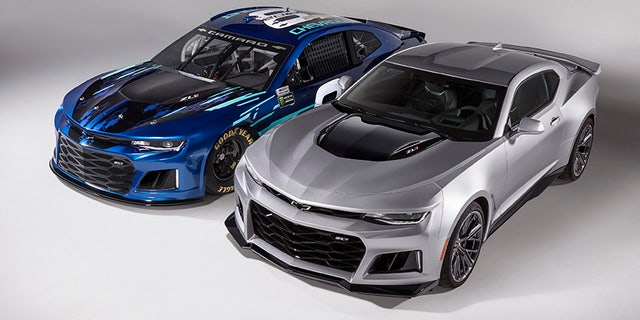 The NASCAR version won't get that. In fact, aside from the design inspiration, it won't get anything from the production version. All of the cars in the series are still purpose-built race cars that follow a strict formula shared across all three brands.
CAMARO ZL1 1LE IS FASTER THAN FERRARI
Jimmie Johnson, Chase Elliott and their Chevy brethren won't be complaining, of course, since their cars run naturally-aspirated 358 cubic-inch V8s with up to about 850 hp.
This won't be the Camaro's first time in NASCAR. The Camaro SS has been Chevy's entry in the second-rung Xfinity Series since 2013, and it also ran in the Grand American Series back in 1968-1971, against the other pony cars of the day, like the Ford Mustang and AMC Javelin.
CAMARO SS - NEW KING OF THE PONY CARS?
In fact, a Camaro driven by Tiny Lund won two Grand National events in 1971, when NASCAR needed to fill out small fields at a couple or races and let Grand American cars temporarily join what was the top series in the day.
No word yet if Ford will follow Chevy's lead and promote the Mustang from the Xfinity to the Cup Series, where it currently runs a Fusion alongside the Toyota Camry, which was redesigned this season to better match the 'stock' showroom car.