Charlize Theron's "Fast 8" role revealed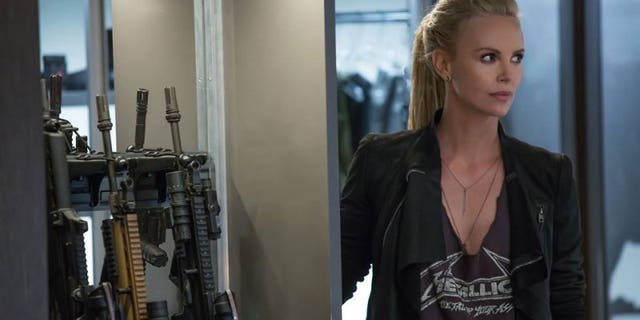 Imperator Furiosa is officially "Furious."
Charlize Theron's role in the upcoming eight installment of the "Fast and Furious" franchise has been revealed via a Facebook post.
The "Mad Max: Fury Road" star will play "Cipher" in the upcoming "Fast 8" film. Little is known about the character, other than that she's not only the villain, but Dom Toretto's biggest threat yet! Also, it appears that she either likes 1980's heavy metal, or ironic T-Shirts.
Either way, we'll find out for sure on April 14, 2017, when the film premiers. It's currently being shot in the exotic locations of Cuba, Iceland and Cleveland.