Champion race car driver left hanging as model ducks victory kiss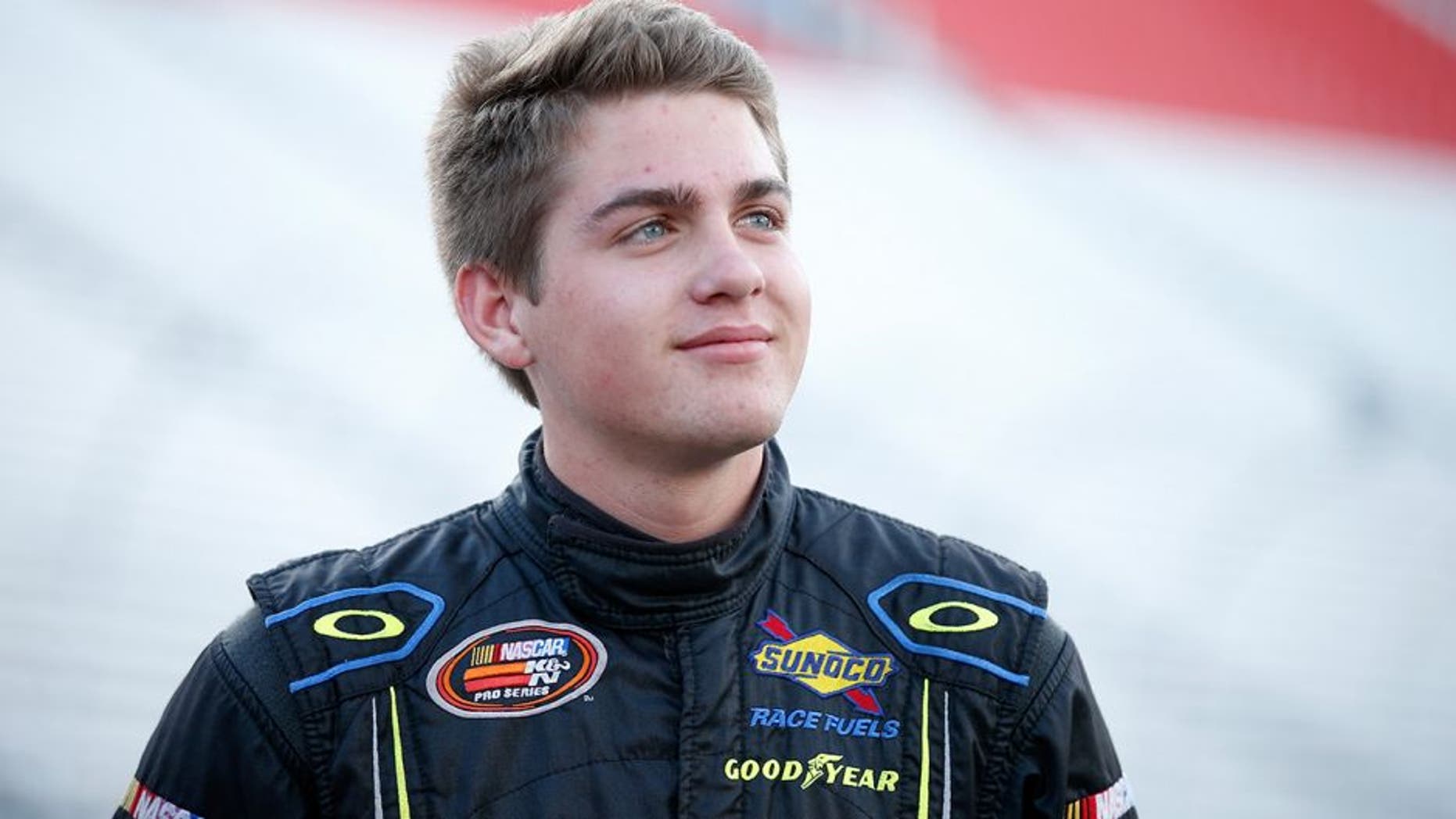 On top of the world one moment to being left brutally red-faced the next, that's how things went for 20-year-old Noah Gragson on Sunday.
The young star driver managed to secure a huge victory in the 51st annual Snowball Derby at Five Flags Speedway in Pensacola, Fla.
His win came after a brilliant overtake following a restart with only seven laps remaining in the race and he held on through the checkered flag.
After securing the biggest win of his young career and with a move up to the NASCAR Xfinity Series next season, Gragson was riding an emotional high.
He was spectacularly brought back down to earth however when celebrating his monster win in the pitlane.
Gragson channeled the words of ice hockey superstar Wayne Gretzky who stated: "You miss 100 percent of the shots you don't take." Unfortunately, Gragson missed … hilariously.
The driver attempted to add another win to his day by planting a kiss on the Snowball Derby model on live television.
It didn't go anything like he'd hoped.
The hilarious moment brought about a flood of reaction on social media with Gragson getting roasted from all corners.
But despite the initial embarrassment, the young driver ended his day with the last laugh as he not only ended up with the model's number … he also got his kiss.