Cars are so yesterday: try boat, balloon sharing, Uber says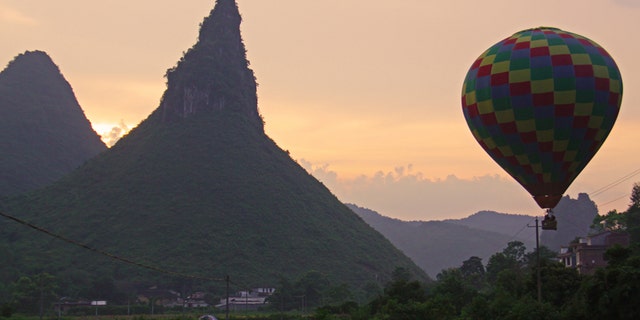 Uber is on a quest to take over the world of transportation. Phase one of the company's efforts let car owners double as taxi drivers, using Uber's popular ride-hailing app. In China, the company is now moving on to phase two, where, quite literally, the sky's the limit.
Before the end of the year, Uber China will roll out two new offerings: UberLIFEand Uber+Travel. Together, they stand to broaden Uber's popularity in the world's most populous country by delivering new services to Chinese citizens and the millions of people who visit the country each year.
Of the two, Uber+Travel is perhaps the most logical progression for the company. It's an umbrella service that facilitates all sorts of private travel, including by boat and hot air balloon. At this point, it appears that each form of transportation included in Uber+Travel will have its own sub-service, like "UberBoat" and "UberBalloon" (and perhaps, just for consistency, "UberCar"). Eager travelers will log into the Uber+Travel app, pick the sort of ride they need, and book it right on their smartphone.
Uber Life is a bit different. It's described as a digital magazine, one that will offer readers information about a wide range of events happening nearby, from sporting matches to opera performances. That might seem like a diversion, as it turns Uber into media outlet, aggregating and creating content. However, the aim is to deepen and enrich the experience of traveling--and traveling is what Uber's all about.
If these two products roll out as envisioned, they'll help transform Uber from a transportation company into a lifestyle brand. That will make it more attractive to consumers, and it'll keep those consumers engaged after their typical cab ride is done.
Uber now operates in 60 cities across China, but it's still dwarfed by competitor Didi Chuxing, which provides more than 11 million rides each day, accounting for nearly 90 percent of China's private car hires. (Didi also has some very deep pockets, having recently landed a $1 billion investment from Apple.) Uber+Travel and Uber Life could give Uber some much-needed help gaining traction in the booming Chinese market.