Car thief leads cops on real Hollywood car chase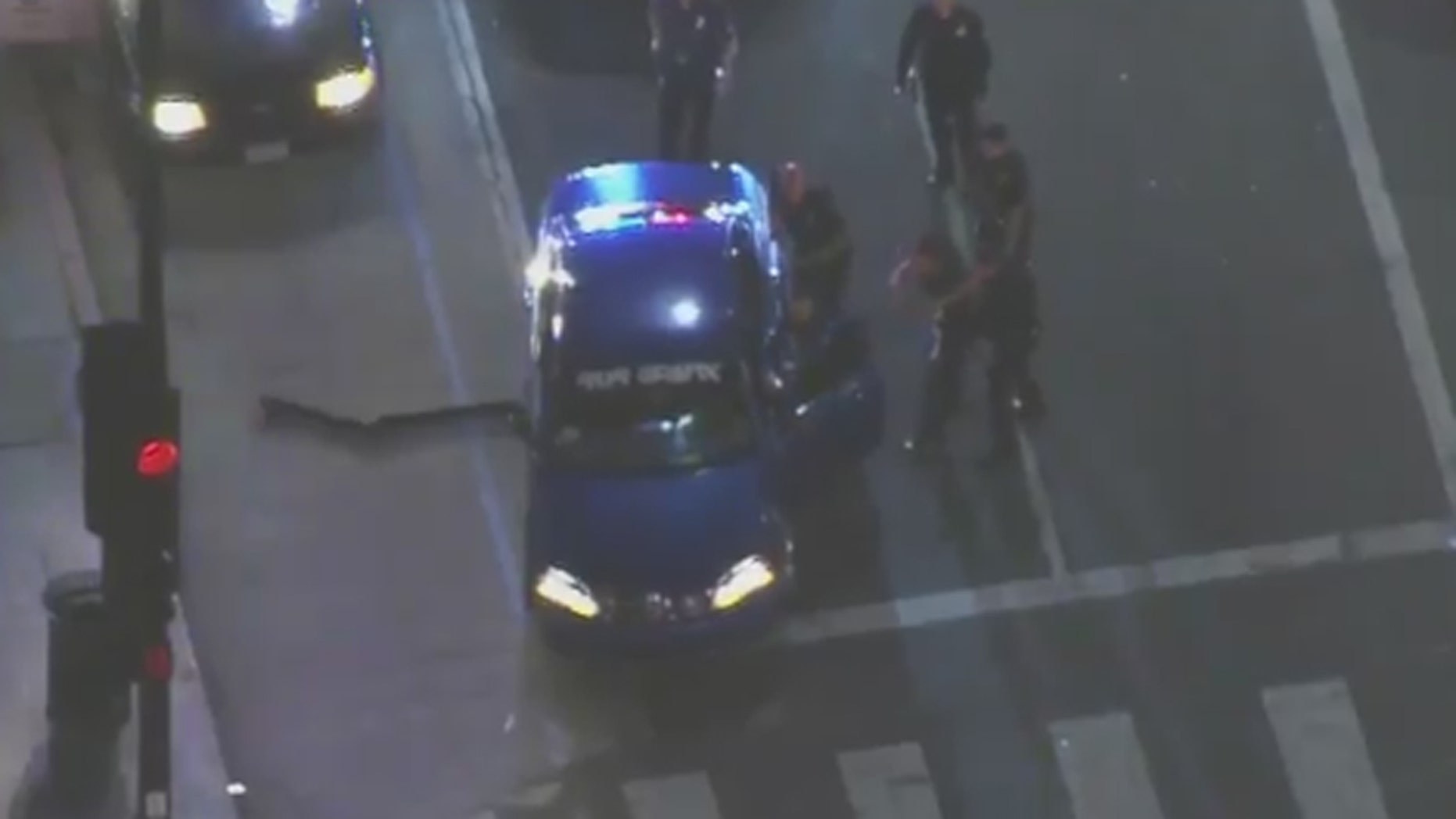 A suspect in a stolen car led officers on a chase from Hollywood to the west San Fernando Valley and back again before he stopped and was taken into custody along the Walk of Fame, KTLA reports.
The chase began about 6:45 p.m. in the 5700 block of Hollywood Boulevard, near Wilton Place, according to the Los Angeles Police Department.
The suspect made his way north into Woodland Hills before heading south on the Ventura and Hollywood (101) freeways, with LAPD and California Highway Patrol officers alternately taking the lead in the pursuit.
The blue Dodge Avenger eventually exited at Vermont Avenue, turned back north on the Hollywood Freeway and then exited on Sunset Boulevard, first heading west then north on Bronson Avenue to westbound Hollywood Boulevard.
A large group of spectators along the Hollywood Walk of Fame could be seen snapping photos of the vehicle as it slowly made its way west amid traffic.
After turning around and briefly going east again in the heart of the area's tourist district, the suspect stopped at the intersection of Hollywood Boulevard and Highland Avenue, where he got out and was taken down by LAPD officers.