Car paint tested in sun-drenched Florida field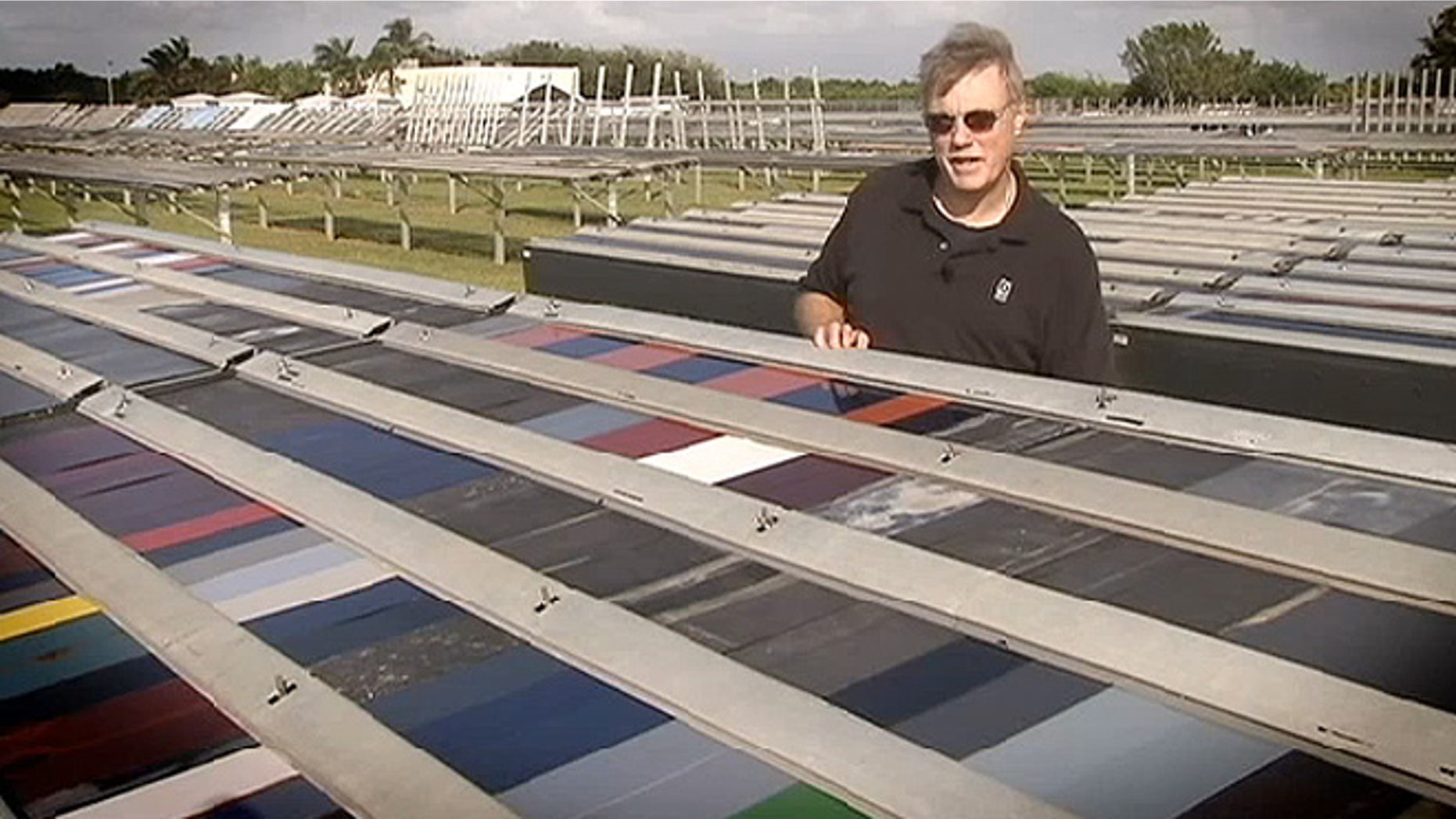 If children's xylophones grew like vegetables, there is a 20-acre spread where it looks like they are sprouting. But this unnaturally colorful field has nothing to do with music or toys -- instead, it is instrumental in cars.
Tens of thousands of brightly tinted blocks are neatly arranged in perfect rows, fanning out almost as far as the eye can see. It's a sprawling, eye-catching place, yet completely unknown.
"We fly under the radar," said Mike Crewdson, an Englishman who runs this unusual outdoor laboratory. "Nobody knows we exist."
The specimens, as they are called, are samples of automotive paint, send to the tip of the Sun Belt to fade.
"We sit around and sit around and watch paint fade," Crewdson said. "Which is a lot more interesting than watching paint dry."
Auto manufacturers contract with Q-Lab to battle test their top coat long before it's sprayed on the first vehicle. The pigment is applied to a 12" by 4" metal panels and left to the elements to determined how durable it is.
"Most of these coatings will spend seven or ten years out here," Crewdson said. Q-Lab said it works with various automotive companies, but declined to name them.
"We have confidentiality agreements with a lot of our customers," he said.
The lab is nestled on the desolate edge of Everglades National Park for three reasons: unforgiving heat, oppressive humidity, and unblinking UV.
"That's kind of the perfect storm," said Preena Lake, a General Motors paint engineer. GM was the only auto manufacturer that confirmed its paint is tested in South Florida.