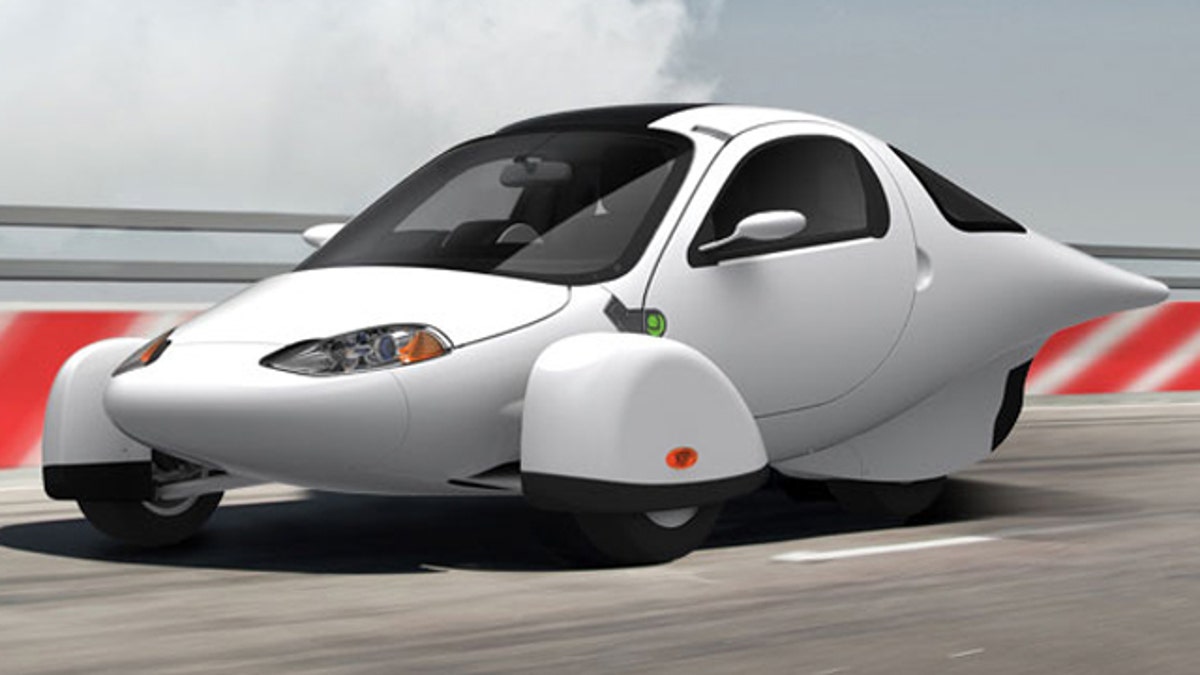 The car of the future just got pushed further into it.
Would-be California automaker Aptera has announced that it is returning all of the deposits it currently holds for its two-seat, three-wheel electric car.
According to GreenCarReports.com, the company sent out a note on August 12th to the people who had placed reservations for the Aptera 2e that reads "...as you know, our path to production has been longer than anticipated, which has complicated our reservation administration to the point that we have decided to return your deposit."
The move comes a month after the company stopped taking new reservations and is the result, according to the company, to a credit card processing system that only works over a six-month period and not the cancellation of the project outright.
Click here to read about our test drive of the Aptera 2e prototype
Instead, reservation holders' names will be added to a "VIP database" which will keep them up to date on the progress of the development of the revolutionary vehicle, which is touted to have the equivalent fuel economy of a gasoline-powered car that gets 200 mpg. For comparison, a Nissan Leaf is rated at 99 mpge.
Over the past few years Aptera has been raising funds in an effort to get its ultra-aerodynamic battery-powered car into production, but has yet to sell any vehicles. The company has applied for an loan from the Advanced Technology Vehicles Manufacturing Loan Program from the Department of Energy, but it has yet to be approved. The size of Aptera's request is unknown, but the $25 billion program has awarded hundreds of millions of dollars in loans to competing start-up electric car companies Tesla Motors and Fisker Automotive.