Car flips into driveway and catches fire as driver goes on the run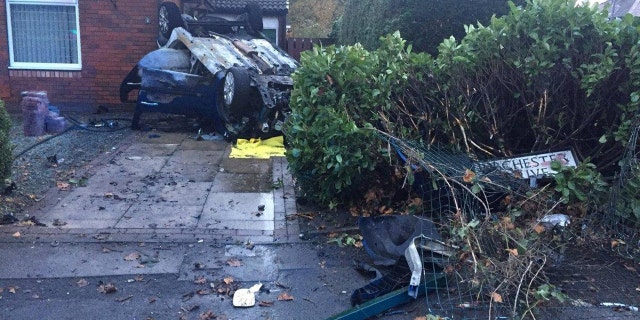 Police are searching for the driver of a car who survived a shocking crash when the vehicle smashed through a tree, flipped onto its roof and ended up in flames in the driveway of a home.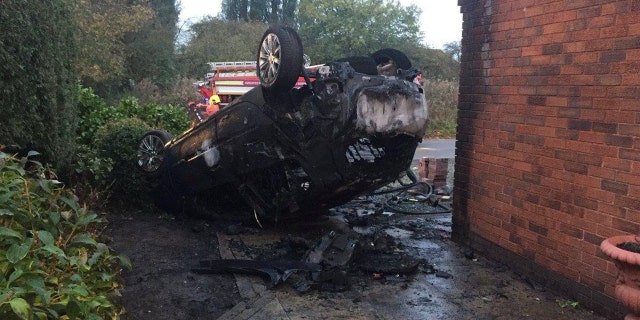 The accident took place in Bury, U.K., early Monday morning and scorched the outside of the brick house it barely missed smashing into.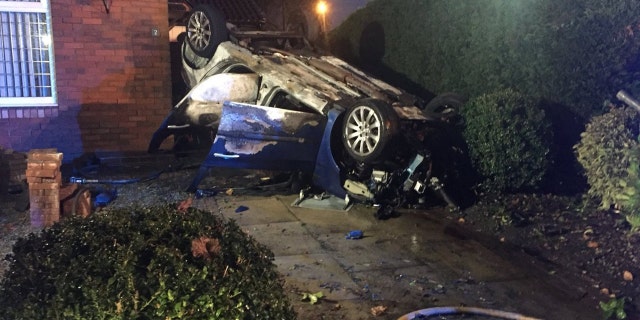 The Manchester Evening News reports that the driver fled the scene, while a passenger was treated by emergency responders and taken to the hospital with minor injuries, despite the fact that the Renault compact hit the 25-foot tall tree with such force that it cut it down at the base.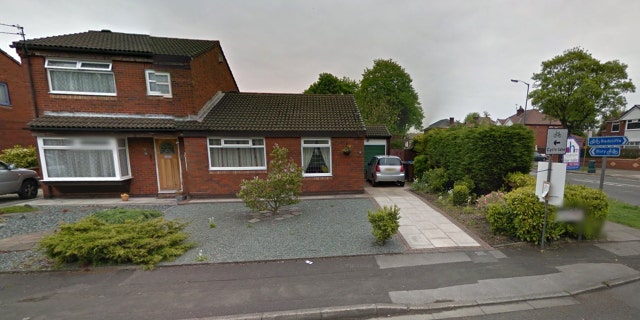 The home's occupant, a woman in her 60s, was unharmed, according to SWNS.