Car carrying seven teens crashes off road and into tree in Utah
Seven Utah teens are lucky to be alive after the car they were riding in drove off of a mountain highway and ended up in a tree 180 feet below.
Police said that the Honda Accord was going 70 mph in a 40 mph zone on Highway 39 near Monte Cristo when it left the road just after midnight on Thursday with four boys and three girls, ranging in age from 14 to 17, on board.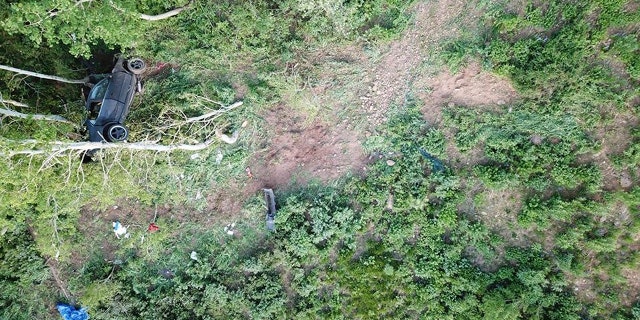 A 16-year-old was behind the wheel and two of the other passengers were riding in the trunk of the five-passenger car. Only four were wearing seatbelts at the time of the accident, The Standard Examiner reported.
Police said that neither drugs nor alcohol were involved in the accident.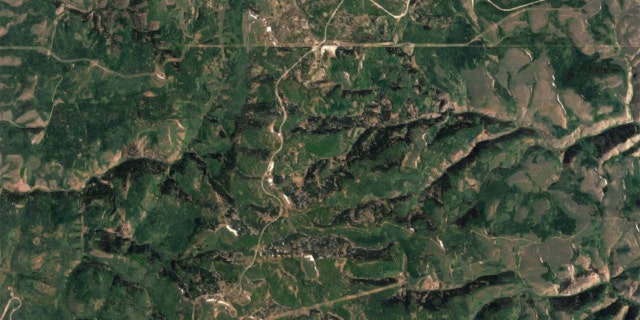 "Sounds like they were just out for a ride and went to the top of Monte and then turned around. And on the way down … sounds like they were going way too fast. Failed to navigate a turn. And basically launched off the edge and tumbled down to where a tree had stopped them," a Weber County Sheriff's Office spokesman told The Deseret News.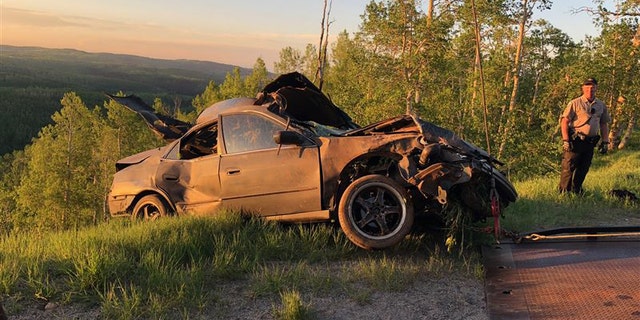 At least of the teens was ejected from the vehicle and all seven of them were hospitalized, with one in "extremely critical condition," according to police. They were rescued after one of them crawled back up to the road to get cell service and make a call for help. Helicopters and ambulances were used to evacuate them from the scene.