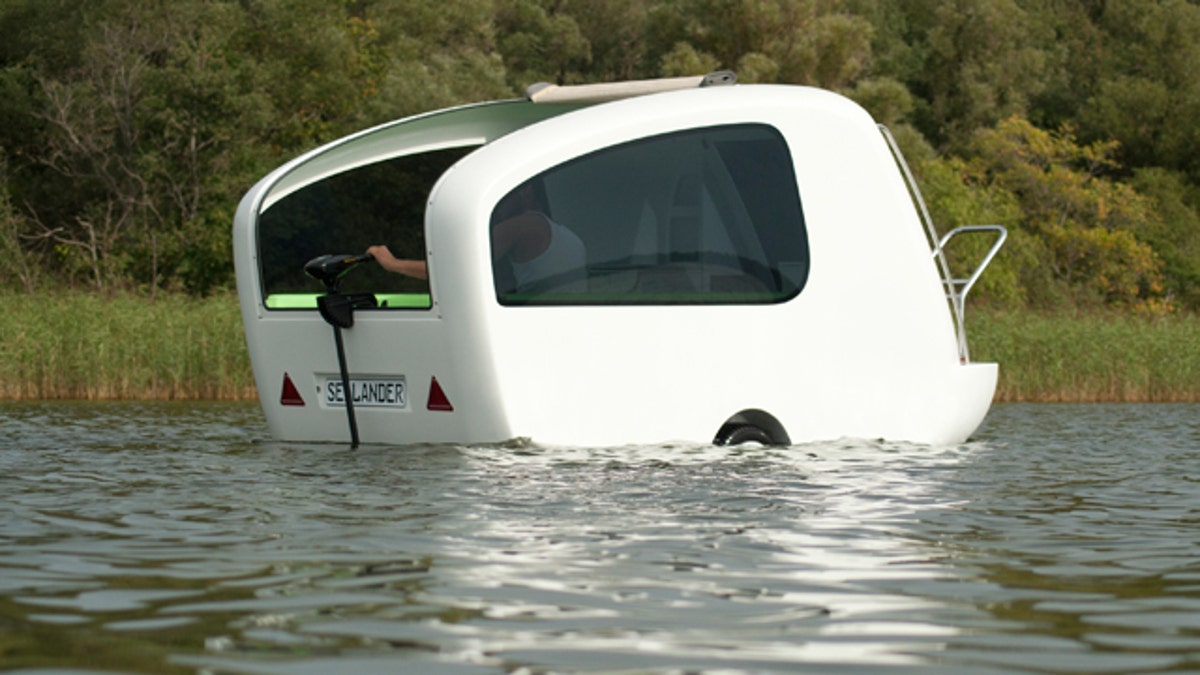 Camping dangers include mosquito bites, poison ivy, bear attacks and now…sharks!
A German firm has introduced a trailer camper that doubles as a boat. The Sealander is a small, fiberglass camper designed with a hull that allows it to be used as a self-propelled watercraft. It is driven by a 5 hp electric motor that can also power small electronic devices onboard, and can be recharged either through a home electrical outlet or by the same tow cable that powers the amphibious vehicle's brake lights while it's on the road.
Inside the Sealander are two couches that can double as beds and it can be outfitted with storage cubbies, cooking equipment and a toilet, making it suitable for overnight stays on the water. There a double hull will keep you dry and afloat in the event of any leaks.
FoxNews.com Autos is on Twitter. Follow us @foxcarreport
Unfortunately, the Sealander is only approved for use on inland waterways, so forget about taking a romantic trip across the North Sea. Larger, more seaworthy versions are in the works.
The price for this lightweight capsule is a hefty $20,000, but for now it's only available in Germany, so call it 15,000 euros instead. Sure, you could buy a conventional camper and a boat for that price, but try and drag both of those alone with one of the compact cars that can tow one of these.
Or maybe just invent a floating tent.