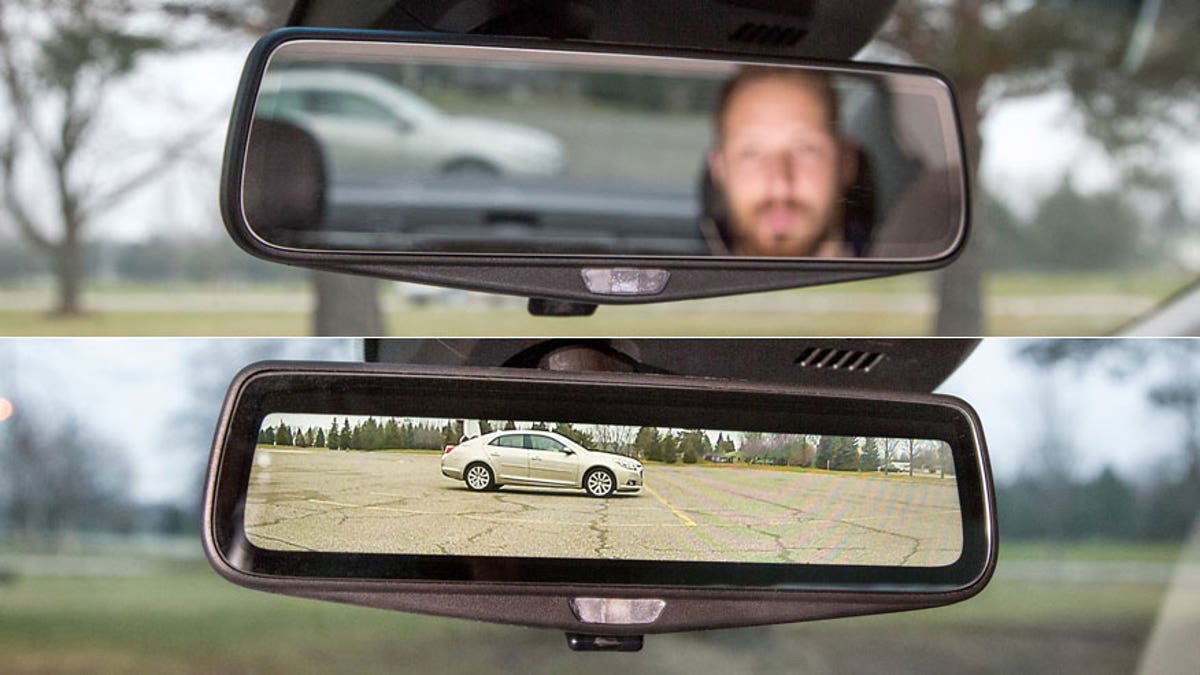 Cadillac's new flagship sedan will have plenty of room for passengers in the rear seat, and can also make them disappear.
The automaker has announced that the 2016 CT6 full-size luxury four-door will feature a new type of rearview mirror that can switch between a traditional reflective surface and a video screen embedded within.
The monitor gets a feed from a camera mounted at the rear of the car, so it can provide a wider field of vision that isn't blocked by people or cargo in the car. The lens is designed with a special surface that repels water and dirt, and Cadillac says the image is enhanced during nighttime driving.
It operates in a similar way to the Smart Rearview Mirror unveiled by Nissan in concept form earlier this year, but Cadillac has received 10 patents for its in-house design.
The CT6 is expected to make its debut at the 2015 New York International Auto Show in April.
----------