Cadillac 'Volt' production set for end of 2013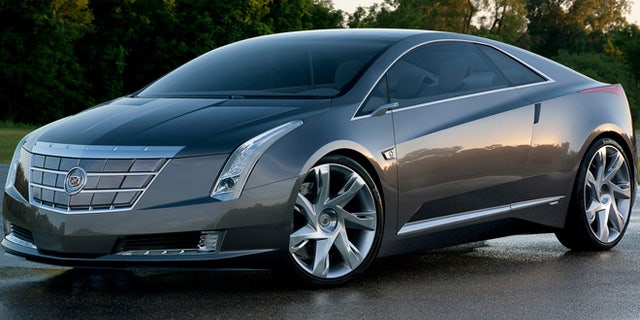 As if the Chevy Volt hasn't faced enough challenges, soon it will have a better-looking sister to compete with.
General Motors officially announced today that the plug-in hybrid Cadillac ELR will enter production in late 2013. The two-door coupe is based on the edgy Cadillac Converj concept of 2009.
Details on the car are still mostly under wraps, but Cadillac says it will feature a T-shaped battery pack and four-cylinder engine/generator, which is the same configuration used by the Volt. However, the specific size of the engine and capacity of the lithium-ion battery to be used in the ELR have not been announced.
The plug-in Volt has an all-electric range of 38 miles then switches to internal combustion engine power for longer trips. It has an overall EPA fuel economy rating equivalent to 98 mpg. Range and fuel efficiency targets for the ELR have not been announced.
The ELR will be built alongside the Volt and its export versions at GM's Detroit/Hamtramck Assembly plant, which will also produce the conventional Chevrolet Malibu and Impala sedans. It marks a return to the facility for Cadillac after production of the DTS ended there in 2011. The first car off the line at the plant when it opened in 1985 was a Cadillac Eldorado, which was also the last two-door model manufactured there in 1999.
As of September, Chevrolet had sold 16,348 of the $39,995 Volts in 2012, far short of its original projections of 45,000 annual sales. Cadillac has not yet indicated what the price will be for the ELR.