Cadillac offering tutorials, iPad with new infotainment system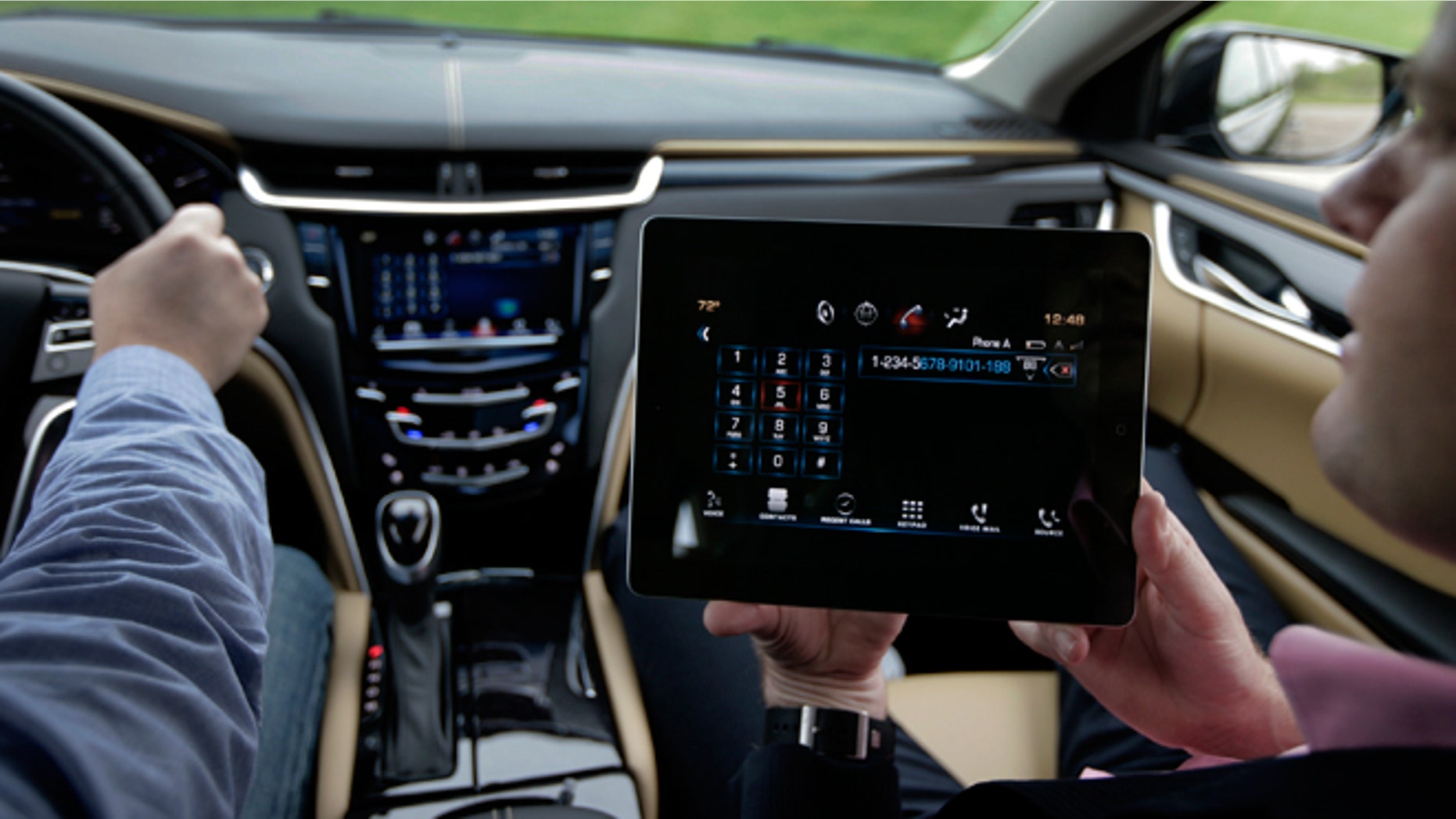 Cadillac's latest in-car technology is so advanced that drivers will be getting some help from outside the car on how to use it.
The Cadillac User Experience, or CUE infotainment system will first be available on the upcoming XTS sedan. It features an 8-inch touch screen fitted with proximity sensors that 'wake' the display when a hand approaches it, haptic feedback that vibrates it when virtual buttons are pressed, and the ability for users to swipe between screens as with a tablet device.
Along with navigation, CUE offers integration with various smartphone apps, including Pandora and MyCadillac, which allows owners to schedule service visits, get a reminder where their car is parked and call for roadside assistance, among other things.
To assist owners in learning to use the comprehensive system, Cadillac will be giving XTS buyers a free Apple iPad loaded with instructional videos and a virtual version of CUE that they can practice with when they are not in the car. Cadillac's global marketing director, Jim Vurpillat, says the similar user interface of the iPad makes it a perfect platform to demonstrate the system on and its inclusion with the car provides a "wow" moment for customers.
Along with the home tutorials, the automaker is also setting up a call center staffed with CUE experts and having each of its dealers train an Apple Store-style 'genius' who will give new owners a once-over when they pick up their car, and be available for additional questions down the road.
Ford ran into trouble recently when it introduced its MyFord Touch infotainment system, which many considered to be difficult to operate to the point of distraction, prompting the automaker to redesign its interface and better train dealer staff to help customers learn how to use it.
Vurpillat says Ford's experience isn't the reason that Cadillac is going to such great lengths to ensure owners are familiar with CUE, insisting that the system is intuitive but acknowledging that it is different to what they may be currently accustomed to. The automaker took a similar, though less extensive approach when it launched its last generation infotainment system in the CTS sedan several years ago.
The XTS is expected to hit dealerships by the end of May with a base price of $44,995 and the iPad offer applies to all 2013 model year cars.