Cadillac boss says supercar 'will come'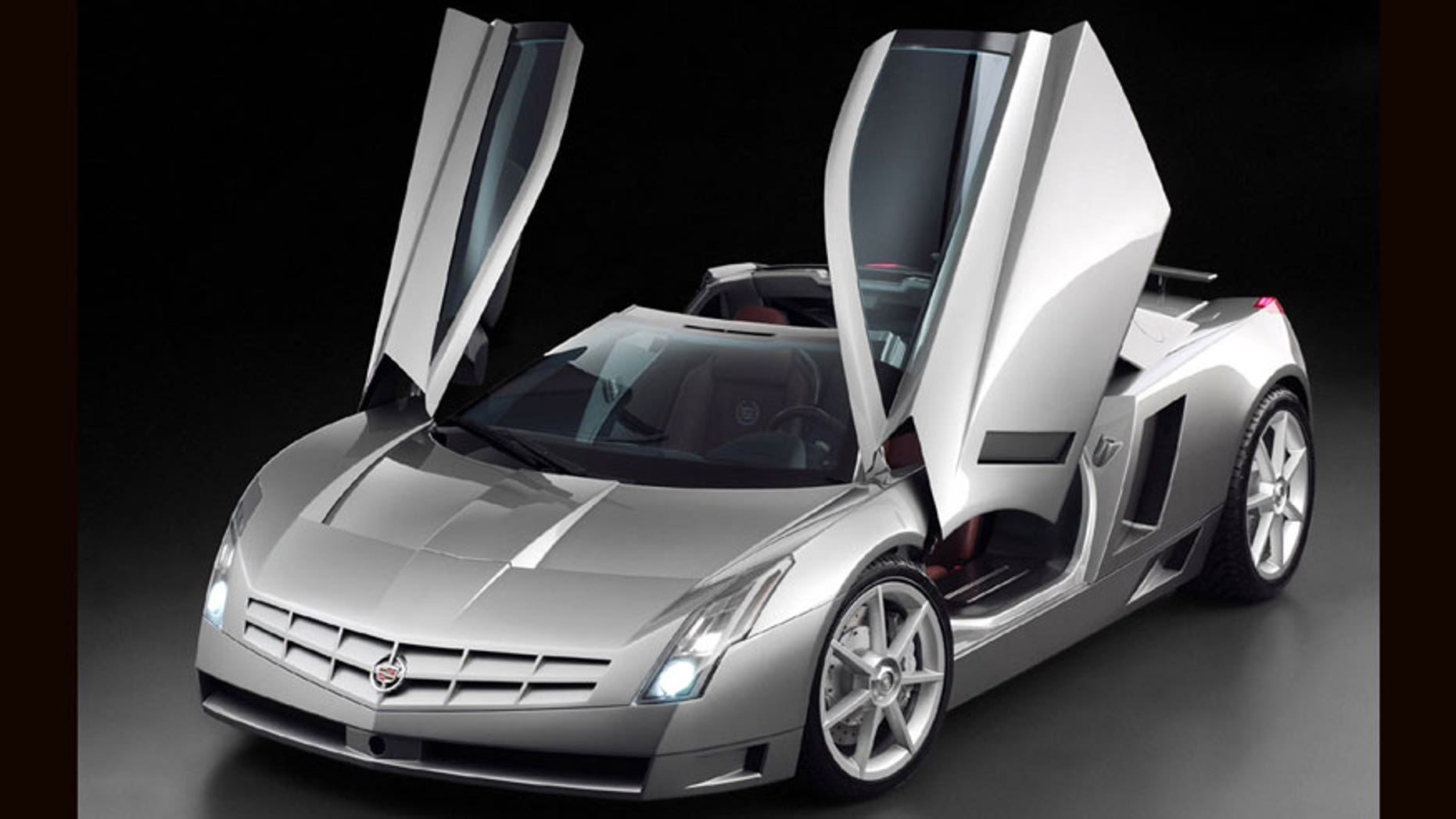 If the 200 mph 2016 Cadillac CTS-V sedan isn't fast enough for you, be patient. Cadillac President Johan De Nysschen says a high-performance supercar "will come."
When asked at the Detroit Auto Show if he believes a Ford GT-type sports car would fit into his brand's portfolio, he said, "I absolutely do. I think there is room for a halo performance car such as that in our lineup."
It's not the first time the idea has been floated. At the 2002 Detroit Auto Show, Cadillac unveiled the Cien, a mid-engine coupe with scissor doors and a 750 hp V12 engine that was projected to be good for a top speed of 217 mph. And something like it nearly got built.
Follow FoxNews.com Autos on Twitter @FoxCarReport
Bob Lutz, who was General Motors' vice president of product development at the time, recently published a column in Road & Track magazine in which he revealed that work on a mid-engine Corvette and a Cadillac counterpart began in 2003, but was derailed a couple of years later due to GM's growing financial woes.
Given the high cost of producing a low-volume performance car, it's likely that any future Super-Caddy would have to piggyback on a Chevrolet platform, as well. Lucky for De Nysschen, now that GM's back on its feet, one might be in the works.
Spy photos were recently published of what appears to be a mid-engine prototype being tested by GM. It was heavily disguised and dressed with logos from the automaker's Australian Holden marque, but is rumored to be the next-generation, top-of-the-line Corvette, which may go by the name Zora — a tribute to the late Zora Arkus-Duntov, an engineer who is known as the "father of the Corvette."
General Motors' current VP of product development, Mark Reuss, won't confirm the company is developing a supercar, but he says, "Stay tuned … the brand that sells more performance cars than anybody else in the world, we're known for surprises."
Unfortunately, what may not be surprising in the face of declining sales is that Cadillac has more immediate priorities than building the ultimate midlife crisis machine for American car lovers. De Nysschen says he needs to fill a few "obviously glaring gaps" in his lineup first -- that means more crossovers -- and "we can not do everything at the same time. There is a limit on engineering capacity, but it [the supercar] will come."
De Nysschen says Cadillac has eight new products on the way by 2020. Will an updated Cien be one of them?
We can't wait to find out.
----------