Cadillac autonomous and connected car tech coming for 2017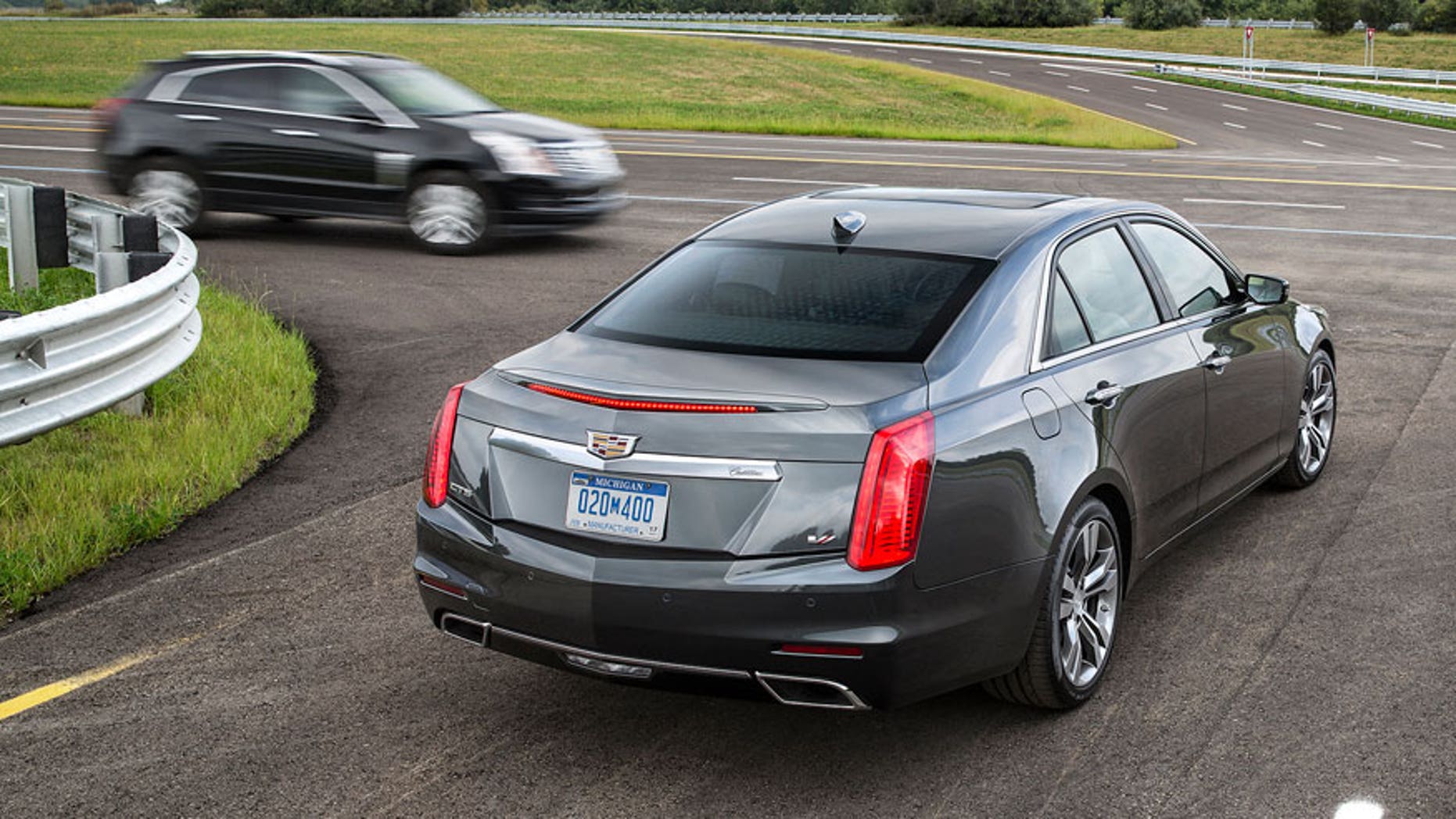 Cadillac has confirmed that from the 2017 model year some of its vehicles will be available with autonomous and connected car technology. The announcement was made by General Motors Company CEO Mary Barra last night at the Intelligent Transport System (ITS) World Congress in Detroit.

Cadillac groups its new technology under the "intelligent and connected" banner and plans to start rolling out the technology on two models initially. One will be an all-new Cadillac model, possibly the upcoming flagship sedan or perhaps a new crossover with third-row seats, and the other will be the 2017 CTS. The all-new model will offer Cadillac's Super Cruise semi-autonomous driving system while the 2017 CTS will offer vehicle-to-vehicle (V2V) communication technology.

Super Cruise, the working name for GM's self-driving technology, is similar to Mercedes-Benz's existing Steering Assist semi-autonomous system and will allow hands-off lane following, braking and speed control in certain highway driving conditions and traffic jams. A myriad of sensors including radar, cameras and GPS map data is compiled by a computer which can then control the vehicle via existing electronic steering and braking systems.

Of course, driver attention will be required because the system will have operational limitations based on external factors such as traffic, weather and visibility of lane markings. When reliable data is not available, such as when there are no lane markings, the system will prompt the driver to resume steering. This means you won't be able to switch on the Super Cruise system and take a quick nap just yet.

V2V aims to prevent accidents by allowing vehicles to send and receive safety information such as location, speed and direction of travel between vehicles that are approaching each other. It will warn drivers and can supplement active safety features, such as forward collision warning and automatic braking systems already found on many production cars.

Recently, the National Highway Traffic Safety Administration released an advanced notice of proposed rulemaking into the technology, alongside a report detailing comprehensive research into the subject. Two particular safety applications, Left Turn Assist (LTA) and Intersection Movement Assist (IMA), could prevent up to 592,000 crashes and save 1,083 lives per year, NHTSA data shows.