'Bullitt' chase scene recreated with Steve McQueen's original Mustang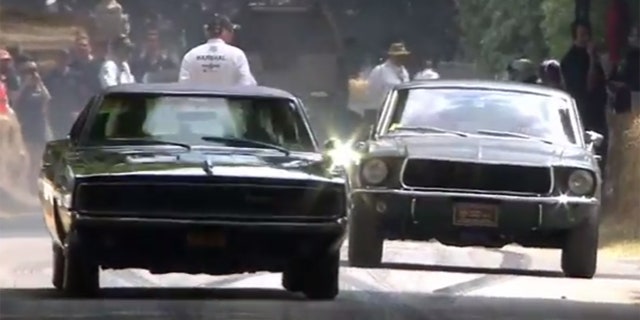 Steve McQueen's "Bullitt" Mustang is back on the beat.
The 50-year-old Ford recreated the chase from the classic Hollywood thriller on Thursday when it made a run up the hill climb course at the Goodwood Festival of Speed in England, hot on the tail of a black 1968 Dodge Charger.
Well, not that hot. The Highland Green muscle car is worth millions of dollars and the two cars took their time so that the pursuit didn't end in flames, as it did in the film.
CLICK HERE TO WATCH THE RUN ON YOUTUBE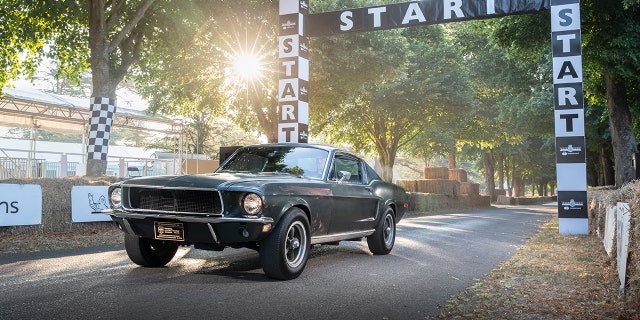 The Mustang had been out of the public eye for decades before the family brought it to the Detroit Auto Show this January to help celebrate the golden anniversary of the movie and launch the latest"'Bullitt" tribute edition of the current Mustang GT.
MYSTERY OF MISSING "BULLITT" MUSTANG FINALLY SOLVED
The Goodwood appearance marks the first time the historic car has been shown outside of the U.S., as it goes on a world tour of automotive events with its owner, Sean Kiernan, whose dad bought it from a Road & Track classified ad for $6,000 in 1974.