Building the million-mile car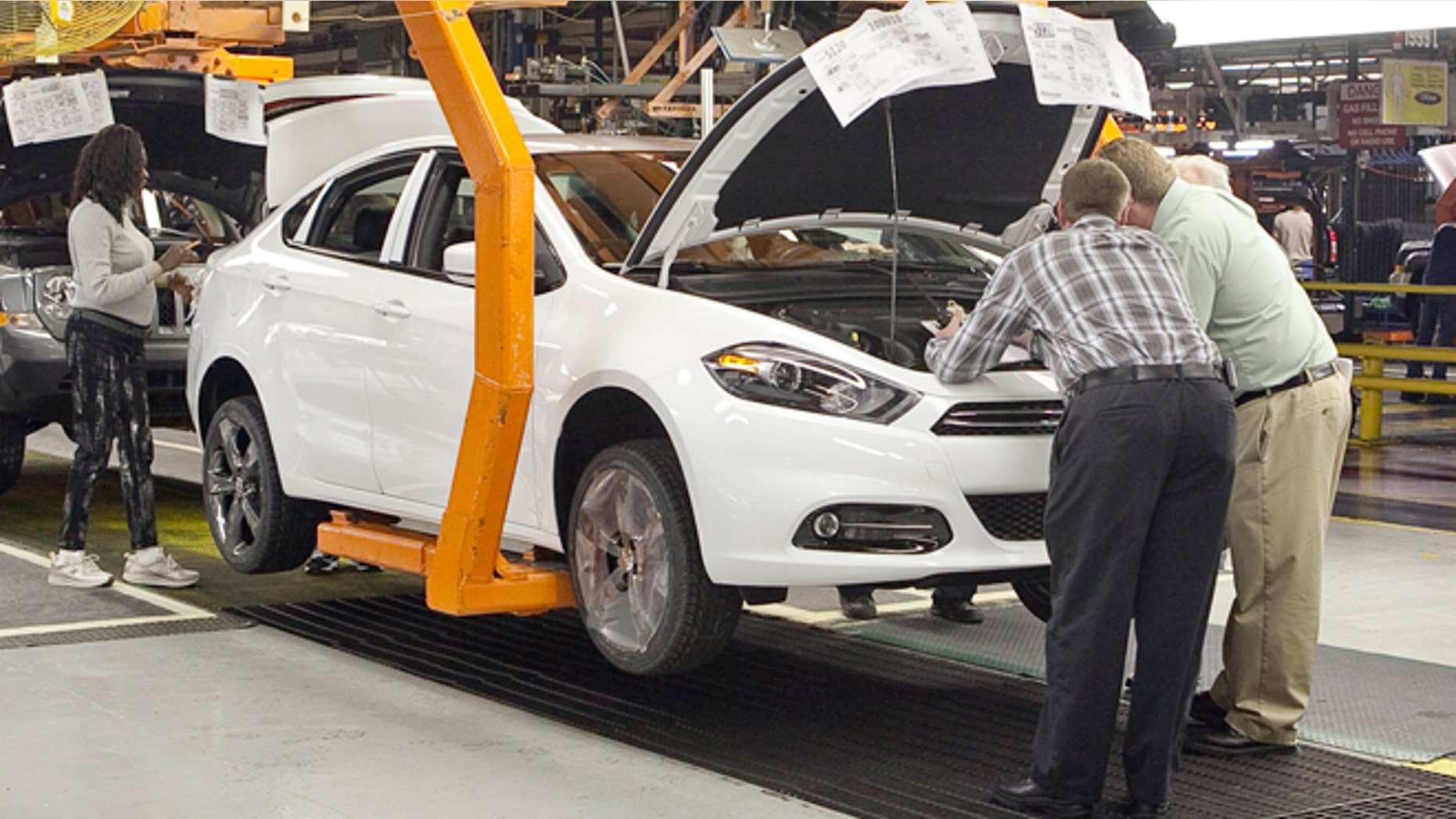 Can modern cars make it to a million miles?
That's a question Meg Novacek, the director of reliability quality at Chrysler Group, is trying to answer. At the automaker's Chelsea, Mich., and Yucca, Ariz. proving grounds, Novacek oversaw testing for the newly designed 2013 Dodge Dart, a four-door compact that debuts in June.
"Our durability testing is now more stringent," Novacek tells FoxNews.com. "We test for more lateral loads and aggressive driving on curvy roads. And, we're benchmarking against more competitors."
The automaker racked up about 8.5 million miles on the road and in the lab on its Dart test fleet, averaging about 150,000 miles per car. That's about twice as much driving as Chrysler put its test cars through just five years ago.
During the tests, Chrysler made sure that the horn can handle at least 75,000 honks (in China, drivers honk about 20 times per day, or 40 times more than the US), the doors can open and close 84,000 times, and the brakes can last for about 400,000 red lights and the pedal can be pressed about 1 million times.
This kind of longevity testing is helping. According to a Polk study released last year, owners are keeping their cars an average of 10.8 years, up from 8.4 years in 1995. Automakers are putting more miles on each test car, and the cumulative totals for fleets are also going up. At its Stanfield, Ariz., proving grounds, Infiniti has early prototype cars with about 300,000 miles on each vehicle, and simulates road wear for 20 years of use.
For the newly designed 2013 Malibu, Chevrolet engineers used about 170 pre-production test cars, driving each one about 45,000 miles per month for 22 months. (The re-designed 2013 Malibu Eco debuted in March.) In total, they put about 1 million miles on the test cars during the pre-production phase.
Ed Kim, an automotive analyst with AutoPacific, says automakers are making cars last longer. One key change is that modern engines now use better self-diagnosis techniques to check on oil levels and tire pressure so that a tune-up is barely even necessary anymore.
Interestingly, he says the electronics in cars were always one of the detriments to longevity -- the computer chips would wear out or fail before the mechanical parts. Now, the electronics systems are tested more thoroughly and tend to last longer.
Kim says companies like Kia can offer a long 10-year or 100,000 power train warranty because of the more extensive road testing, more rigid body construction and higher quality parts. "There are few truly bad cars in terms of quality and reliability," he says. "The market has demanded that new vehicles don't break down, and automakers have had to answer that call or be pushed out of the marketplace."
Technology is also helping. Dave Miller, the chief security officer at Covisint, a company that makes cloud-based solutions for connected vehicles, says modern vehicles will soon be able to communicate through the Internet and from one car to another. For example, as you drive, your car will be able to report on spark plug wear and transmission quality. Cars will use predictive technology to know when a failure might occur, and suggest a corrective action.
This could even assist automakers in other ways. Once cars are widely connected to each other and the roadway, automakers could tap into a treasure trove of data analytics: how often drivers brake, the routes they typically take, and even how many potholes they hit per day. Miller says this data would be collected anonymously and require drivers who want to help improve future cars to opt in.
Analysts say modern cars could reach 1 million miles, but there's some question about whether American drivers even want to stick with one car that long. A Toyota spokesperson, who declined to give specifics about actual mileage tests for the company's cars, joked that a pair of Nike shoes might last your entire life, but most people wouldn't want to wear them that long.
Automakers need to do their part, but regular maintenance is also key. Jason Kavanagh, an engineering editor at Edmunds.com, says the best way to make a car last is to do regular maintenance, spring for the pricey synthetic oils and high-grade fuels, address problems quickly, and even to drive less aggressively on the roadways.
New cars have a "design life" of 150,000 to 200,000 miles, Kavanagh says, but, "with regular maintenance, practically any car can outlast its design life."
Just ask Irv Gordon, whose 1966 Volvo P1800 is close to breaking the 3 million mile mark. He changes the oil every 3,500 miles or so and has only had to have the engine rebuilt twice over the years.
But do cars like the new Dodge Dart have what it takes to pull off the same feat? The real question may be whether or not any of their owners do.