Buick Y-Job named to National Historic Vehicle Register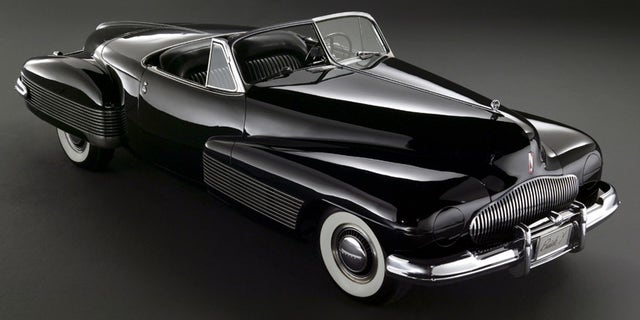 The Buick Y-Job, one of the most influential concept cars of all time, became the 14th car to be named to the National Historic Vehicle Register today.
The Y-Job went on display in early 1940 as the "Car of the Future." Created by legendary GM design chief Harley J. Earl's Styling Section, it used a lengthened 1940 Buick Series 50 Super chassis and was powered by a 248-cubic inch straight-8 engine with dual carburetors. Buick called it a convertible coupe, but it really was a car that foreshadowed automotive design themes that would be used in the 1940s and '50s.
CHECK OUT: Winner of 1908 New York to Paris race honored by Historic Vehicle Association
It's lower and wider body meant running boards were no longer needed. With that change, the fenders extended into the doors, the first signs of the gradual change from the pontoon-fendered bodies of the 1930s to the envelope bodies of the 1950s. That shape also gave the body a low, wide, horizontal grille in a sea of skinny upright grilles.
Other innovative features included an alligator-type (one-piece) hood instead of a two-piece hood; a concealed, hydraulic-electric convertible top; retractable headlamps; power windows; 13-inch wheels in an era of 16s; and the first hints of tailfins.
Interestingly, Earl used the car as his daily driver for about a decade before presenting it to the Buick Historical Collection in 1951.
ALSO SEE: Shelby Daytona Coupe Is First National Historic Vehicle Register Inductee
"Harley Earl and the Buick Y-Job expanded the boundaries of car design and drew the blueprint for concept vehicle design and execution," said GM Global Design Vice President Michael Simcoe. "We thank the HVA for ensuring the world's first concept car is documented and preserved for future generations."
The Historic Vehicle Association established the National Historic Vehicle Register in 2014 in collaboration with the U.S. Department of the Interior to document historically significant automobiles from America's past. The information is kept in a permanent archive within the Library of Congress.