Boat racing team sets record for Florida to Cuba crossing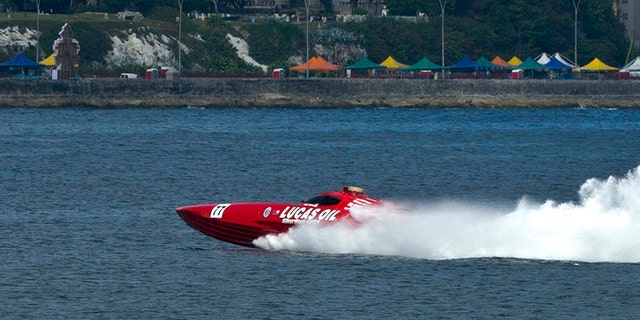 A California-based boat racing team made the fastest (known) trip across the Florida Straits on Aug 17, covering the 103 mile stretch in 1 hour and 18 mins.
The trip from Key West to Havana was completed in a 48-foot SilverHook carbon-fiber single hull powered by twin 1350 hp Mercury Racing 9.0-liter engines.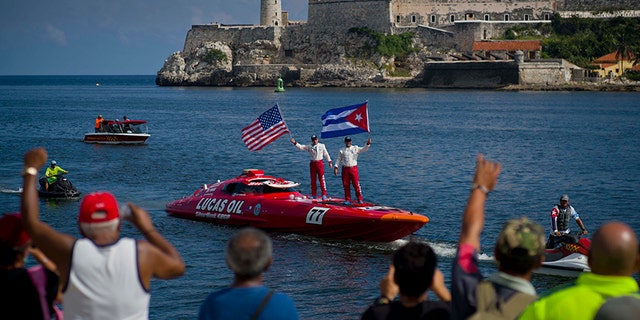 SilverHook CEO Nigel Hook was at the throttle as Johnson of Scottsdale, Arizona piloted the boat at an average of close to 80 mph mph, hitting a top speed of 127 mph along the way.
The team was hoping to make an even quicker return journey, but was sidelined by a broken driveshaft.
FOX NEWS DRIVES THE WORLD'S FASTEST V-HULL POWER BOAT:
American Power Boat Association executive director Patrick Mell said there is no modern record for the route so the run would establish a mark once it is certified by them and the International Union of Motor-boating.
The Hook team said another boat made the same trip in 2015 in an "unsanctioned" time of 1 hour and 51 minutes.
The team is seeking recognition from Guinness World Records.
The Associated Press contributed to this report