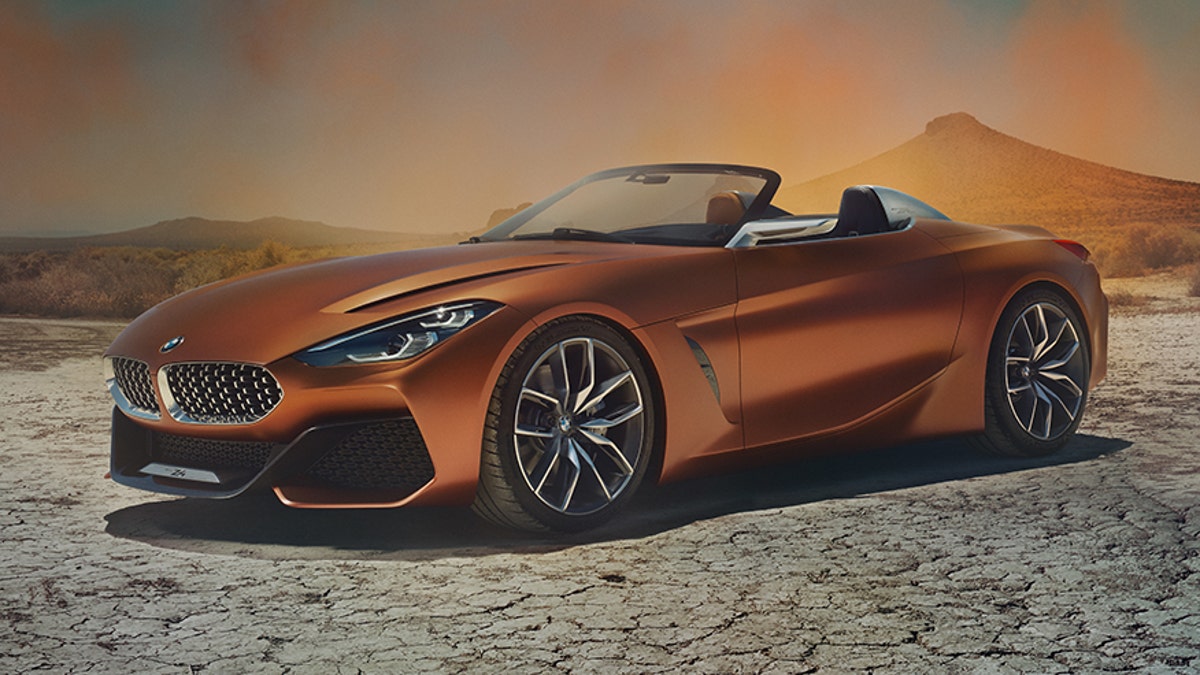 BMW is offering a sneak peek of its next two-seat sports car, and it's beaut.
The Concept Z4 roadster is a design study for an upcoming model that's the product of a joint venture between the German automaker and Toyota, but you'd never mistake it for anything but a BMW.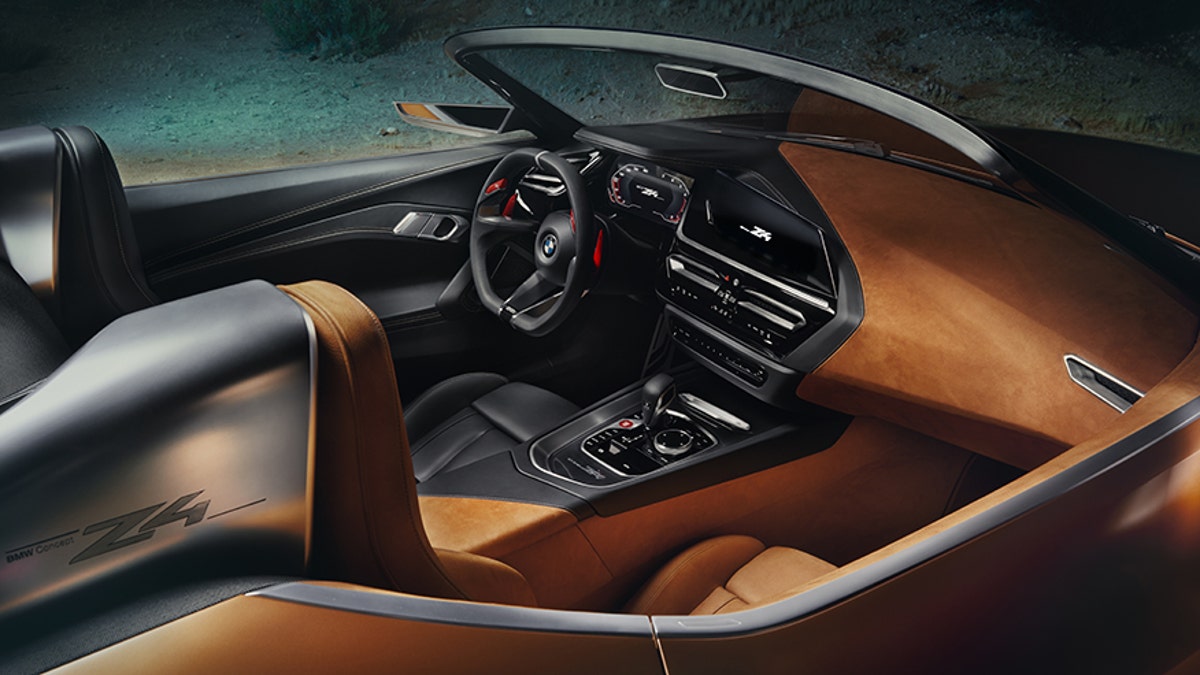 The wedge-shaped roadster features a shark nose, twin kidney grille flanked by huge air intakes, short overhangs front and rear, sculpted sides fed by 'air breathers' behind the front wheel arches, and humps behind the head rests that flow into the trunk and hearken back to the open top racecars of the past. The overall stance and profile of the car is closer to the Jaguar F-Type that it will compete against than it is to the Z4 it replaces.
The layout of the driver-focused interior looks like an updated version of the one in the BMW i8 hybrid supercar, and features a two-tone dashboard half-wrapped in a large, seamless sheet of brown leather, while twin digital displays feed the driver with information.
Spy photos of camouflaged prototypes of the production car (which may be called the Z5 when it goes on sale) undergoing testing suggest that the styling of the production version will be toned down compared to the concept, but many of its design elements should carry over in some form.
The BMW and resurrected Toyota Supra will share a chassis and many unseen parts, but will feature their own unique styling and engines, with both four-cylinder and six-cylinder turbos likely to be in the mix.
BMW i8 TEST DRIVE: