Black Boxes Becoming More Common in Cars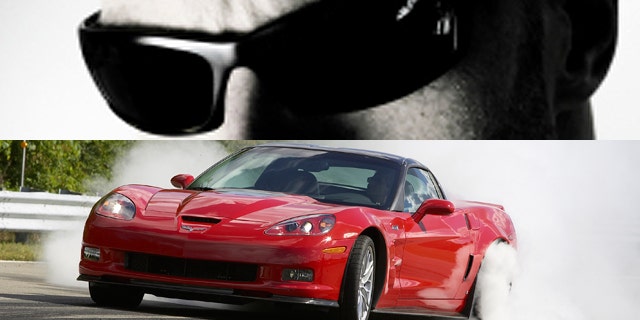 Imagine driving down the interstate on your daily commute, minding your own business. In the lane next to you, a car starts swerving erratically and comes dangerously close to your own vehicle. You decide to reach for the "Jesus button" on your dash, which notifies local law enforcement about the drunk driver. After a few seconds, the car next to you stalls and glides harmlessly to the shoulder.
Or what if you're going through a divorce, and you decide to work with an attorney who can tell you, with utmost accuracy, the exact driving route of your spouse over the past six months? You could use that data in court, especially if your spouse visited a special friend every day.
If these scenarios sound far-fetched, know this: new proposals are currently under review at the National Highway Traffic Safety Administration (NHTSA), under guidance from the Department of Transportation, which could mandate the use of black boxes in all new cars in the US.
"It's a proposal we are working on for release this fall. At that time, everyone will know what the ruling is," says José Alberto Uclés, speaking to FoxNews.com about black box technology.
Black boxes are already used in many new cars. Known officially as "event data recorders" or EDRs, they work much like an airplane's black box in that they only capture data related to a crash. In some cases, authorities can tap into a car's EDR to check vehicle speed, airbag deployments, and pedal application a few seconds before and after impact.
"EDRs are extremely helpful during accident reconstruction when used with corroborating physical and forensic evidence," Toyota spokesman Bill Lyons tells FoxNews.com. Such information was used to vindicate Toyota in a high-profile case of alleged unintended acceleration in a Prius, until the data determined that the driver was pressing the accelerator when she thought she had her foot on the brake pedal.
Lyons explains that there is a difference between the EDR used in a new Toyota Camry and a data logger, which tracks vehicle speed and location. A delivery company might use a data logger to track when a driver leaves a predetermined route or drives too fast, he says.
"The data [in an EDR] is not good or bad, it is just data," says Chris Martin, a Honda spokesperson. "The driver should not look at this like it will be used against them. It is like a photograph of an event."
Martin noted that, in 2008, the DOT issued a ruling that that, after September of 2012, all EDRs in new cars must record data in the same way, capturing the same 15 data points such as driving speed before a collision. A new proposal this fall may refine that ruling and add more specifics.
However, one concern has to do with insurance companies and law enforcement obtaining driving behavior from black boxes, including crash data and GPS driving routes. Experts warn that this data collection could be easily expanded, tracking much more than your driving speed.
"If this data is used to determine if an automaker's on-board electronics system is faulty, consumers will welcome the mandate for black boxes. If the data is used to determine driver behavior and compliance, they will view it as an intruding move," says Thilo Koslowski, an automotive analyst with Gartner.
Tracking driver behavior
Recently, insurance companies Progressive and Allstate have introduced tracking devices intended to reward drivers for good behavior. Once installed, the devices can report on acceleration, braking, and distance travelled. Richard Hutchinson, the manager of usage-based insurance at Progressive, told FoxNews.com that the devices do not track driver routes.
Hutchinson said the voluntary program can save up to 10-15% on your monthly premium. The Progressive device, called Snapshot, rewards drivers who drive infrequently, or do not accelerate quickly, and who drive during safe drive times – e.g., not during rush hour traffic.
An agent for a separate insurance firm that does not offer tracking devices who spoke under a condition of anonymity with FoxNews.com said the tracking devices are not effective for lowering rates. Most drivers do not realize their rates will actually increase based on the data collected.
Despite all the practical uses for black boxes, several experts talked to FoxNews.com about the potential abuses and serious privacy concerns related to tracking driving behavior.
Thomas Cox, a privacy expert with Cox Business Consulting, says black box technology is just the beginning. He envisions a time when every car will use multiple cameras to record your surroundings. He says the next phase could involve the use of the aforementioned "Jesus button" to report – and record – the actions of bad drivers.
Ronald Lieberman, an attorney in New Jersey, says the problem with black box technology is that, in the future, insurance companies could demand that a driver use a black box to maintain their coverage. A leasing company may use a black box to find out if a driver drove dangerously, he says.
In a worst-case scenario, he described how authorities could install black boxes that can disable the vehicle if you fail to show up for a court date or get too many speeding tickets. General Motors' OnStar telematics system already includes a function that allows police officers to have a car they are pursuing shut down remotely.
Cox argues that the DOT should start investigating how to govern who owns the tracking data, how it will be used, and what the driver should be informed about. Koslowski says it is important to discuss the use of black box technology, which has been around for 20 years, especially in an age of sharing private information on social networks and rampant computer hacking.
Still, if the black box data is used against drivers, there is a growing need for better legislation. Some might argue that the NHTSA is heading down the wrong road of mandated driver tracking.
"Hackers won't find this information exciting," says Koslowski. "Judges and insurance companies will."