Biden brags he drove 160 mph, but did he?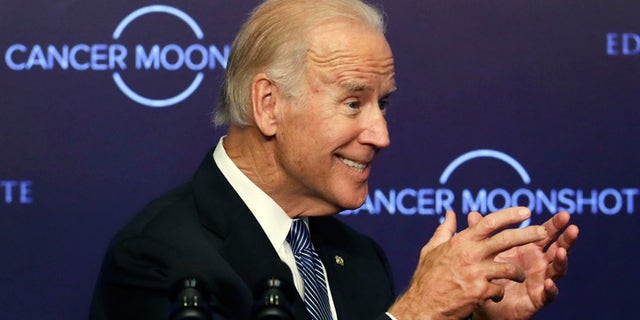 "I like speed."
So says Vice President Joe Biden in a clip from an upcoming episode of Jay Leno's Garage, where the two take the Vice President's 1967 Chevrolet Corvette for a spin.
Biden tells Leno the car was a surprise wedding gift from his father, who worked at a car dealership at the time.
Biden is the car's only owner, and the well-maintained green convertible looks to be in mint condition, with a four-speed manual and a rebuilt 327 cu-in V8. Leno says it's a 300 hp version, but a decal on the air cleaner says it has 350 hp. According to the Hagerty Price Guide, it could be worth close to $100,000 today.
Due to security concerns, Biden isn't allowed to drive it much these days. The jaunt with Jay was just the third time he's been behind the wheel in seven years, and the ride took place at a secure Secret Service training facility.
He wasted no time laying down a smoky burnout as the two pulled away, then boasted that he'd buried the 160 mph speedometer when he was younger. He didn't say where he did it, but he may be exaggerating, or must have been going downhill. Because, while a 1967 Stingray with a 400 hp 427 cu-in V8 could crack 150 mph, Biden's model had a top speed in the 130-145 mph range.
In any case, had he gone that fast in his home state of Delaware today, it'd be a long time before he'd get to drive again, even after he leaves office in January. The penalty for breaking the speed limit by 50 mph, or going over 100 mph on any road there is a one-year license suspension.