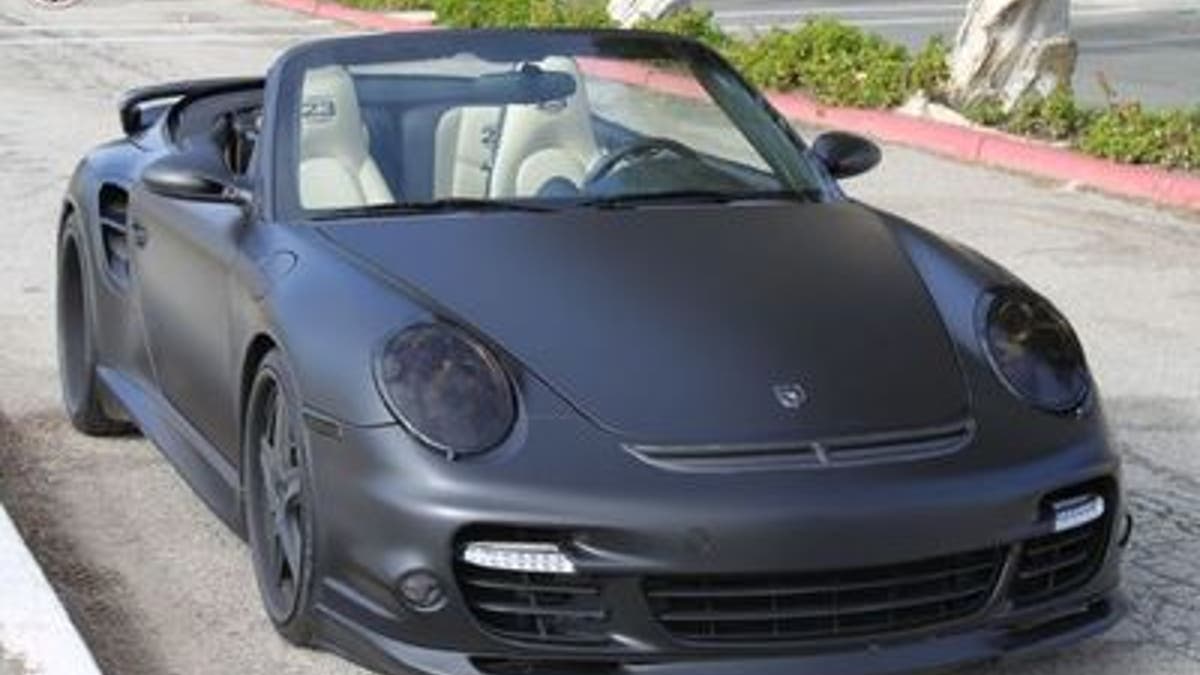 Sometimes it's the seller that has to beware.
It turns out that the person who placed the winning bid of $217,000 on eBay to buy a Porsche once owned by international soccer star David Beckham was unable to close the sale.
Bidding for the customized 2008 911 Turbo convertible began at $100,000 before reaching the $217G price, which is $71,000 more than Beckham paid for the car when new.
Neil Jaffe, owner of Chequered Flag International -- the Los Angeles exotic car dealer that is offering the car for sale -- tells FoxNews.com that he is in the process of reviewing the other bids and will likely hold a new auction soon.
But if you're a fan of "Becks" or matte black Porsches with his jersey number "23" embossed in the upholstery, don't look for the car on eBay.com. Since all of the previous bidders were based in the United Kingdom and Europe, Jaffe says he'll likely list the car on the U.K. version of the auction website the next time around.