Ben Affleck's Batman and Batmobile revealed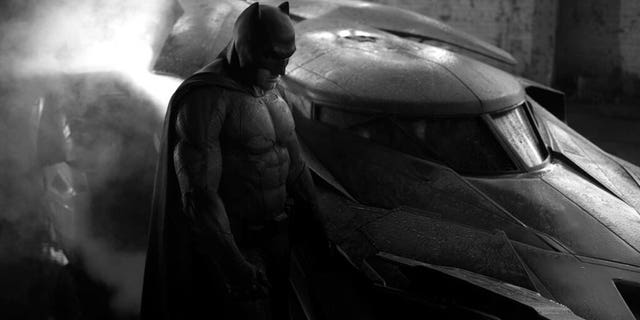 The next installment in both the Batman and Superman franchises is coming soon, directed by Zack Snyder. Set to pit two of the world's favorite superheros against each other, the Batman vs. Superman film will also contain (at least) one special treat for car lovers: a new Batmobile. Yesterday, Snyder gave the world an early look. Today, he adds a second photo--including a shot of Batman as he'll appear in the new movie.
ALSO SEE: Jay Leno Finally Takes His McLaren P1 For A Spin: Video

Snyder's latest image of the car reveals the top of the Batmobile. From what we can see in these teaser pics, the silhouette echoes the classic comic book Batmobile's profile more than any in recent memory, and veers sharply away from the awesome but unusual Tumbler, though threads from that design can be seen as well.

Stay tuned for more on the next Batmobile and how it will work its way into the upcoming Batman vs. Superman movie.
DON'T MISS: Hennessey's Emotional Journey To Break The World Speed Record With Venom GT: Video