Barry Williams to sing National Anthem at throwback NASCAR race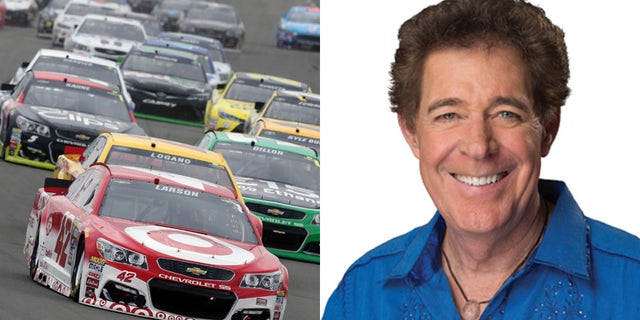 Johnny Bravo is going to the races!
"Brady Bunch" star Barry Williams will be singing the National Anthem before the throwback-themed NASCAR Bojangles Southern 500 at Darlington Raceway on Sept 4th.
The Labor Day race weekend celebrates the 1975-1984 era of the stock car series with retro paint schemes on the cars, appearances by past champions, and a pre-race show by 1970s rock band Kansas.
(Clearly it doesn't matter that "The Brady Bunch" was cancelled in 1974. No, it doesn't.)
While Greg Brady only enjoyed an extremely short stint as a manufactured pop star on the show – getting the gig only because he fit the Johnny Bravo character's flashy suit – Williams went on to have a successful career in musical theater and currently headlines the popular "'70s Music Celebration!" in Branson, Missouri, where he performs in an array of tie-died shirts and bell-bottom pants.
The 61-year-old Williams said of the NASCAR event in a press release that "I've done many performances in my career and I can't think of a more patriotic way to celebrate an era that is so special."