Autonomous braking technology can stop terror trucks in their tracks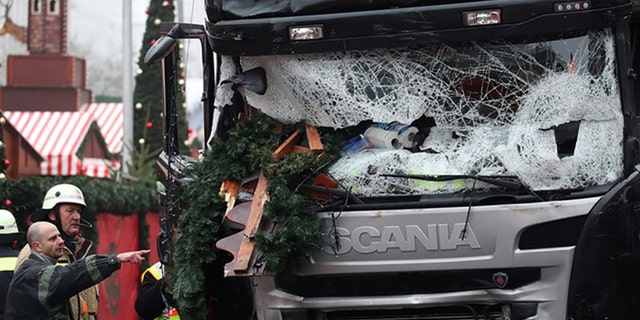 NEWYou can now listen to Fox News articles!
AUTONOMOUS braking technology should be installed in all new vehicles and trucks to prevent mass fatalities from a local terror attack similar to that seen in Berlin or Nice, according to Australia's peak road safety body.
The Australasian College of Road Safety is calling on the government to mandate AEB technology immediately in a bid to protect Australians.
They say all road fatalities are too high and making autonomous braking mandatory for the entire new fleet will reduce road fatalities. In the event of a local vehicle-driven terror attack it could also significantly reduce deaths.
In December last year a truck ploughed into a Berlin Christmas market, killing 12 and injuring 56. The truck was installed with AEB and on first impact was halted, minimising casualties.
In comparison the Nice truck attack in France on Bastille Day was not fitted with AEB and killed 86 people and injured 434.
The van involved in last week's London attack is understood to have not been equipped with AEB.
Australasian College of Road Safety president, Lauchlan McIntosh, said AEB was urgently needed not just to protect Australians in the event of a terror attack but also to reduce the soaring road toll.
"The sooner we do this the better," Mr McIntosh said.
"We should do it not just for terrorism reasons but also to assist in the 45,000 hospitalisations and 1300 deaths annually as a result of road crashes."