Automotive tech a la carte: Upgrade your ride with these technology add-ons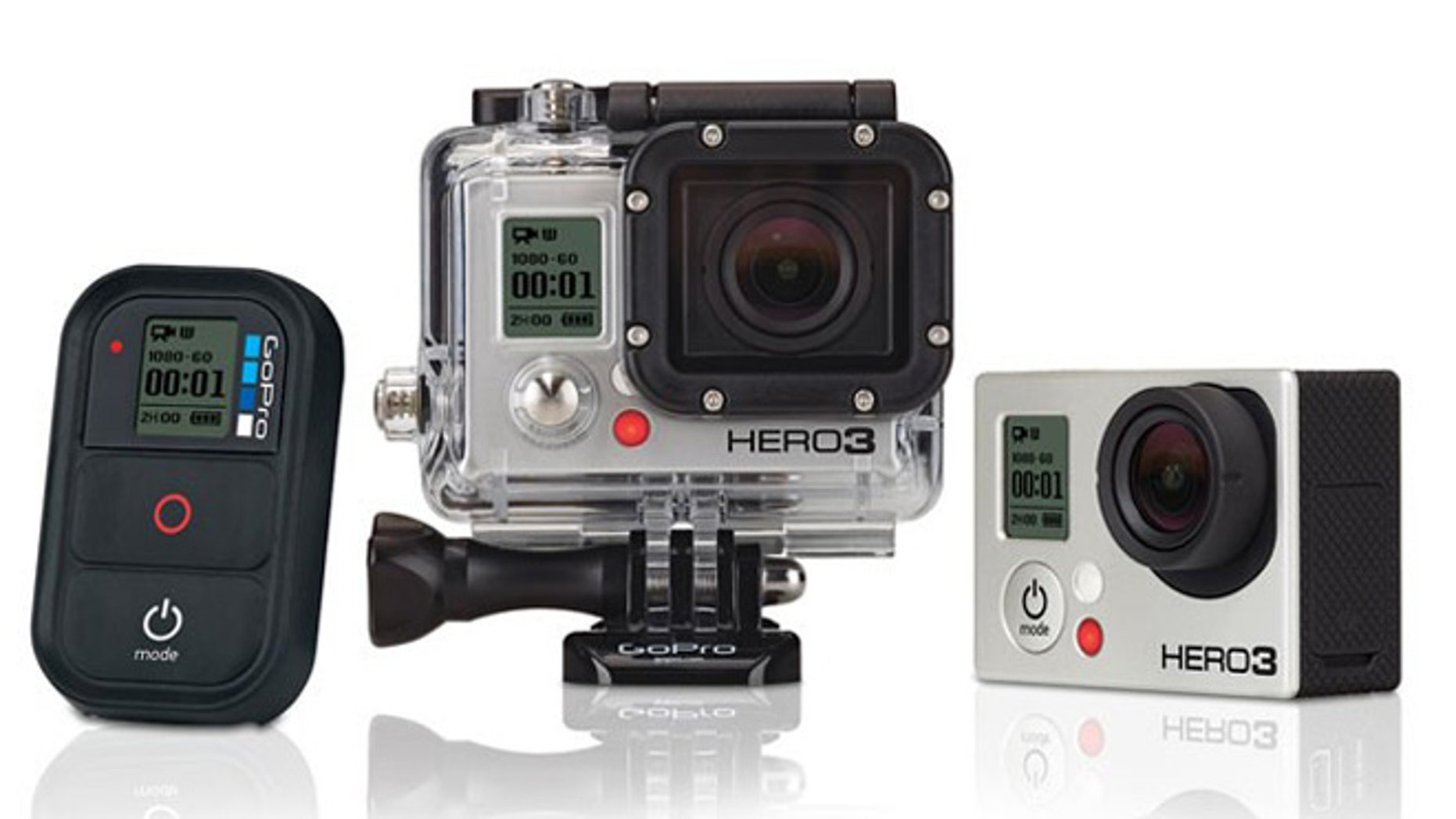 With summer serving as the perfect time of year to ditch the office, classroom, or whatever four-walled Alcatraz happens to be holding you prisoner, we thought we'd encourage you to hit the open road and discover what it means to be alive – just don't go all James Franco a la 127 hours, please!
And what better way to hit the open road than in your trusty set of wheels? What's that you say? You're car has seen better days and you don't have the funds at the moment for a new one? Well then why not spruce up that rig with any number of these high-tech automotive add-ons.
You're ride might not be up to snuff right now, but that doesn't mean it has to stay that way.
Radar Detector
Speeding tickets suck, but so does driving the speed limit. So if you're going to drop a few Benjamins decking out your ride, you'd do well to avoid handing those precious funds over to The Man. Cops can be tricky sometimes, which is why it's time to level the playing field with some of the latest onboard tech of your own.
We're talking of course about radar detectors and one of the more solid models on the market is the Cobra XR 9470 ($130). Sure, the name sounds like an action flick from the 80s featuring a mustachioed hero delivering roundhouse kicks to the face of any bad guy that dares stand in the way of his quest for justice, but it's not.
The XRS is a 14-band digital radar/laser detector that will help ensure your car doesn't end up getting impounded. It features a full 360-degree laser detection radius, an IntelliMute system that can automatically shut itself down, rendering it virtually undetectable by counter radar detectors, and a voice alert system that shouts out upcoming radar traps.
Adding a radar detector to your arsenal of  tech is a must. Because let's face it, the only thing better than breaking the rules is not getting caught. Drive safe.
GPS
So you're ride doesn't have a fancy-shmancy navigation system? Well that's a shame. No need to panic, though – or break the bank adding one. While more and more cars are packing in nav systems, they often come at a price … a high price. So if you're looking to beef up the tech in your set of wheels and avoid getting lost in the process, why not opt for a good ol' portable GPS like Garmin's Nüvi 3590 LMT ($290).
Garmin's flagship GPS device features a 5-inch touchscreen display and comes with free map updates for life! The Nüvi also integrates with Android phones via Garmin's Smartphone Link app and provides real-time traffic and weather updates via the company's Live Services. Want to avoid getting lost? The Nüvi 3590 can even remember where your car is parked. What's more, 3D map renderings of buildings and landmarks help in navigating in new areas, while Garmin's Real Voice recognition technology makes asking and receiving directions more natural.
Backup Camera
Not all cars have backup cameras but they should and eventually will once the automotive industry and government regulators stop bickering and set a firm deadline for the proposed government mandate. Until then you're left with a number of options. Option 1: do nothing. Option 2: buy a new car with a backup camera. And option 3: buy a backup camera yourself.
For arguments sake, let's say you're leaning toward option 3. Good choice. Back up cameras make driving a car – especially SUVs – a lot easier. But here's the best part: you don't need to go spend hundreds of dollars for one.
Koolerton's rear view backup CMOS camera is practically a steal for $15. You get a high-definition, 120 degree viewing angle camera that attaches directly to your car's license plate. Along with guidelines to help you back right into that last parking spot, a seven infrared LED sensors to help provide visibility at night. And for $15 you probably won't care if someone ends up stealing it! Keep in mind though that you will need to supply your own LCD screen to go along with Koolerton's setup.
Remote Starter /Car Alarm
Sure, there are a lot of reasons to love technology, especially automotive technology, but our personal favorite happens to be the levels of laziness it inspires in us all. So if inserting a key and turning it to get your whip started proves too much work, or getting in your car and actually pressing a button to start your engine is too daunting, why not whip out a remote car starter and get started right … from the palm of your hands.
That's where the Viper 5901 remote comes in handy (see what we did there?). In addition to moonlighting as a car alarm, the Viper also acts as a remote car starter, capable of starting your engine, air conditioner, and heater to a preset level – all before you even step foot inside it. Just like the rich folks do.
Proximity Sensors
Typically, proximity sensors only appear on the snootiest of autos but they're slowly trickling down the ladder. Of course, if you're not looking to plunk down the cash on a new set of wheels, why not install some yourself?
Tadi Brother's Wireless Dual Parking Backup Sensor System is a great option. You get four sensors (you can opt for a total of eight as well) that attach to the rear of the car that help detect incoming objects. In addition to intermittent audible warnings as objects near, the system has a color meter that visually displays how close you are to impact. Did we mention it was wireless? Simply plug it into any 12V power source and drive.
Mountable Cameras
While the majority of items on our list generally consist of technology that either adds to your cars safety or convenience features, our inclusion of Go Pros' Hero 3: White Edition is just unadulterated fun.
Next time you're out carving up some canyons and seducing those slippery switchbacks, why not mount a Hero 3 to your hood and capture it all in glorious 1080p? The Hero 3 supports built-in Wi-Fi so you can stream and control playback directly to your Android, iOS, or Windows Phone. It might even catch some crazy traffic action for posterity.
Black Box Car Camera – plus backup camera!
We love dash cams for many reasons and we'd be remiss if we didn't thank Russia's less-than-reputable legal system and seemingly endless string of highway craziness for their increasing popularity. While dash-cams haven't exactly caught on stateside, who says you can't be an automotive trendsetter?
Enter the "Road View" camera. It's a dash-mounted camera that provides a full 260 degree front viewing angle along with a 130 degree rear viewing camera. Plus, it records the action around you at a decent 30 fps. It's part GoPro, part black box DVR, and part back up camera all wrapped into one affordable $110 package. It also supports micro SD cards up to 32gb for hours and hours worth of driving footage.
Think of it as the 21st century's answer to the disposable camera in your glove box the next time you get into a fender-bender. It could save you a ton of money.
The post Automotive tech a la carte: Upgrade your ride with these technology add-ons appeared first on Digital Trends.