Austin Dillon wins Daytona 500 in race that saw several NASCAR stars crash
Austin Dillon won the 60th Daytona 500 in overtime on Sunday — and didn't lead the race until the final lap.
The win for Dillon, 27, came as he raced in the iconic No. 3 car, which was made famous 17 years ago today after racing icon Dale Earnhardt was killed in his last lap at NASCAR's famed International Speedway.
"It was so awesome to take the 3 car back to victory lane," Dillon said. "This is for Dale Earnhardt Sr. and all those Senior fans."
Dillon's win in the No. 3 car also came two decades after Earnhardt's victory in the Daytona 500. Dillon on Sunday even replicated the slide Earnhardt did in 1998 and did a burnout in the shape of a 3 in the infield grass.
Dillon wasn't a factor in his Richard Childress Racing Chevrolet until the final lap in overtime when he got a push from Darrell "Bubba" Wallace Jr. that helped him get to leader Aric Almirola. Dillon spun Almirola then whizzed on by to give Childress, his grandfather, an iconic victory in that beloved No. 3.
The race marked the end of star Danica Patrick's NASCAR career, which came to a close earlier than expected as she crashed in a multi-car accident. Patrick's final race will be the Indianapolis 500 in May.
Darrell Wallace Jr. finished second, followed by Denny Hamlin, Joey Logano and Chris Buescher.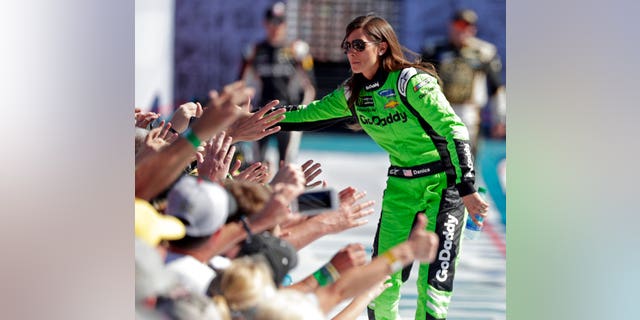 Chase Elliott and former Cup Series champions Brad Keselowski and Kevin Harvick also crashed, ending their Daytona 500 hopes early.
The Associated Press contributed to this report.