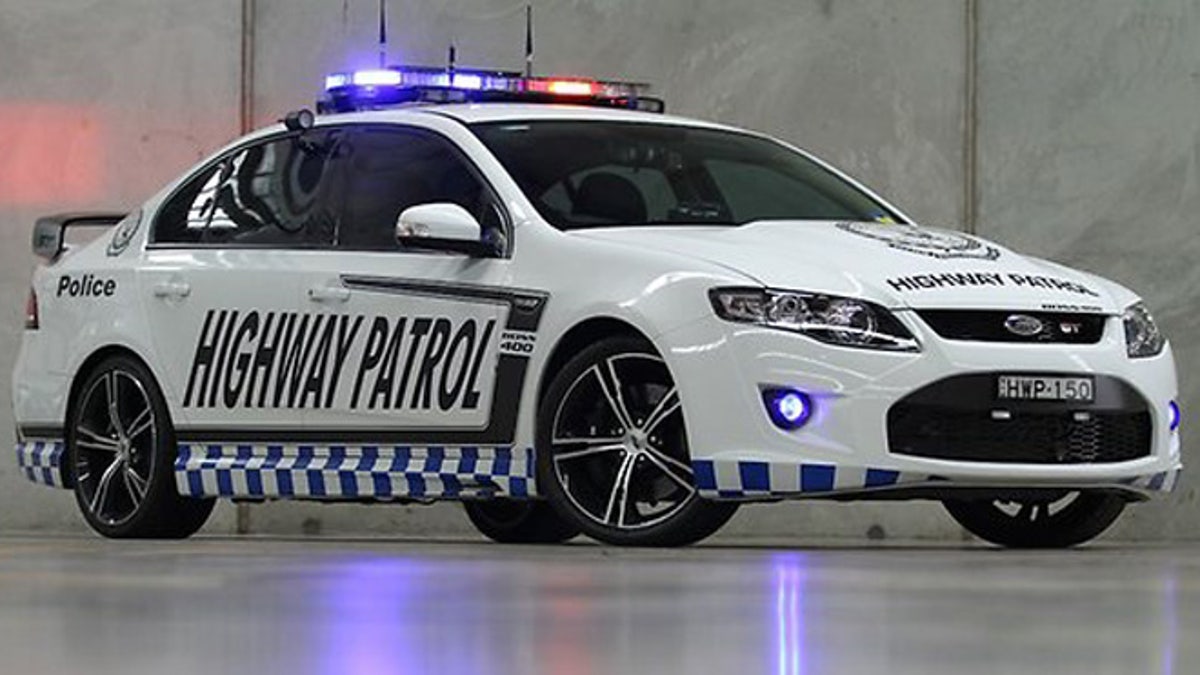 With a supercharged V8 engine it's the most powerful highway patrol car to ever hit Australian roads - but it will spend most of its time attracting revheads instead of trying to fine them.
The limited edition Falcon GT - the fastest ever car built by Ford Australia - has all the latest technology to catch high-speed crooks but it will be used as a public awareness vehicle at events across NSW to break down the barriers with car enthusiasts.
''I was a bit apprehensive at first, and so were the guys I think,'' says Sen-Sgt Mark Stevens, who took the car to its first meeting with revheads at Sydney Dragway at Eastern Creek on Wednesday night.
''But once people came up and started asking about the car, it was all good.''
Foot down? Highway patrol cars of 2020
The first experiment appeared to be a success; someone at the event posted a photo of the police car on Facebook, which attracted 67 comments in half an hour.
At the track, it quickly drew a crowd.
Ford fans Brett Luland from Wyee and Nick Vardakos from Cronulla were among the admirers.
''It isn't fair. It has too much power I reckon,'' joked Vardakos, the owner of a Falcon XR8 ute.
''They should be allowed to race it,'' said Luland, who owns an almost identical Falcon GT bearing the number plates 'CanFry'.
''It's a conversation starter,'' says Inspector John Lipman, the commander of the traffic technology section.
''It's about interacting with car enthusiasts and having a similar vehicle to what they would have or what they might aspire to.''
It's also about having revheads realise what technology police have and ''hopefully encourage them to stay within the law.''