Aston Martin Vulcan up for sale at $3.4 million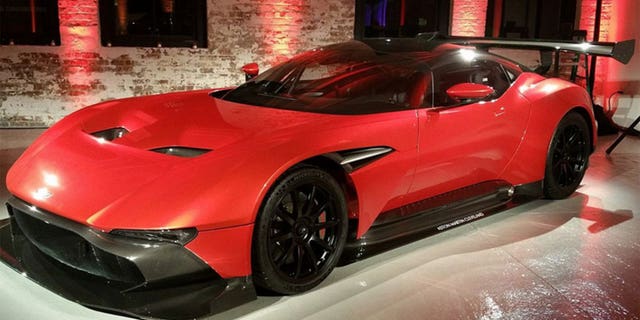 It was only last month that we saw the first Aston Martin Vulcan land in the United States. The track-only supercar was bought by Bernie Moreno, owner of Aston Martin Cleveland, for $2.3 million. Now the car's up for sale, with a listing on duPont Registry asking for a cool $3.4 million.
That's certainly a hefty markup but remember that not just anyone was able to acquire a Vulcan. Aston Martin is limiting production to only 24 examples. Naturally, the cars were all sold out before the 2015 Geneva Motor Show debut. Furthermore, out of the 24 being built, just three are destined for the United States.
In case you've forgotten, the Vulcan is built almost entirely of carbon fiber. It's powered by a bespoke 7.0-liter V-12 that delivers more than 800 horsepower. However, to ensure owners know how to handle their Vulcans properly, Aston Martin limits the power until the owners complete a graduated series of driver courses.
The Vulcan is only really comparable with the equally-exclusive Ferrari FXX K and McLaren P1 GTR models.
More auto news from Motor Authority