Aston Martin Vulcan AMR Pro: When perfect could be even better
Even if you spend $2.3 million on a car, there's always room for improvement.
The two dozen owners of the Aston Martin Vulcan, a track-only hypercar with an 820-horsepower V-12, are eligible for a significant upgrade since taking delivery last year. For an additional $200,000, they can ship their Vulcans back to the mothership in Gaydon, England, where Aston Martin will strip them apart to make them faster. The car debuted at last weekend's Goodwood Festival of Speed.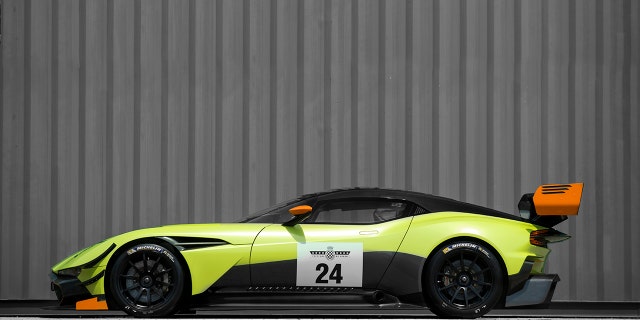 It's not that anyone on the street would notice the AMR Pro's new rear wing, which cuts through the air like a miniaturized World War I biplane. The Vulcan isn't street-legal, as its pavement-scraping ground clearance would suggest. It can't be raced, either, as the extreme design and sheer power blocks the owner from all sanctioned competition. Aston Martin says the Vulcan is a "flight of fantasy," and the AMR Pro version makes it truly fanatical.
Dive planes channel more air around the front fenders, which now incorporate slotted vents to reduce pressure in the wheel wells. The front splitter has special vents underneath that improve steering response. The wing adds a second story with more slats and flaps. Together, the aero upgrades produce up to 900 pounds of downforce – well more than the automaker's 2017 Vantage GTE that just won its class at LeMans. Aston Martin also removed 11 pounds from the engine hood by reworking its carbon fiber construction. Shorter gear ratios make the AMR Pro more ferocious under acceleration.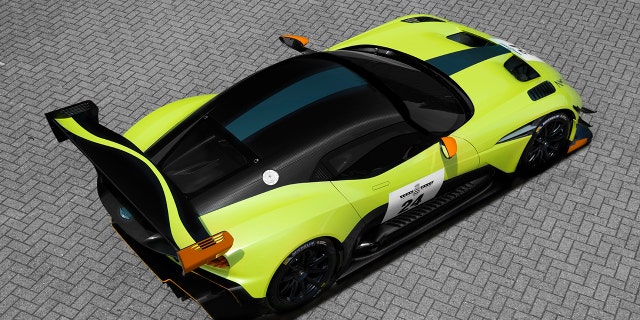 Although a few Vulcan owners have ordered the AMR Pro, not everyone is convinced. Since record lap times won't count in a car that's neither road- nor race-legal, any changes are a matter of taste over necessity. But what good taste.