Arrest warrant issued for NASCAR's Jordan Anderson on stolen car charge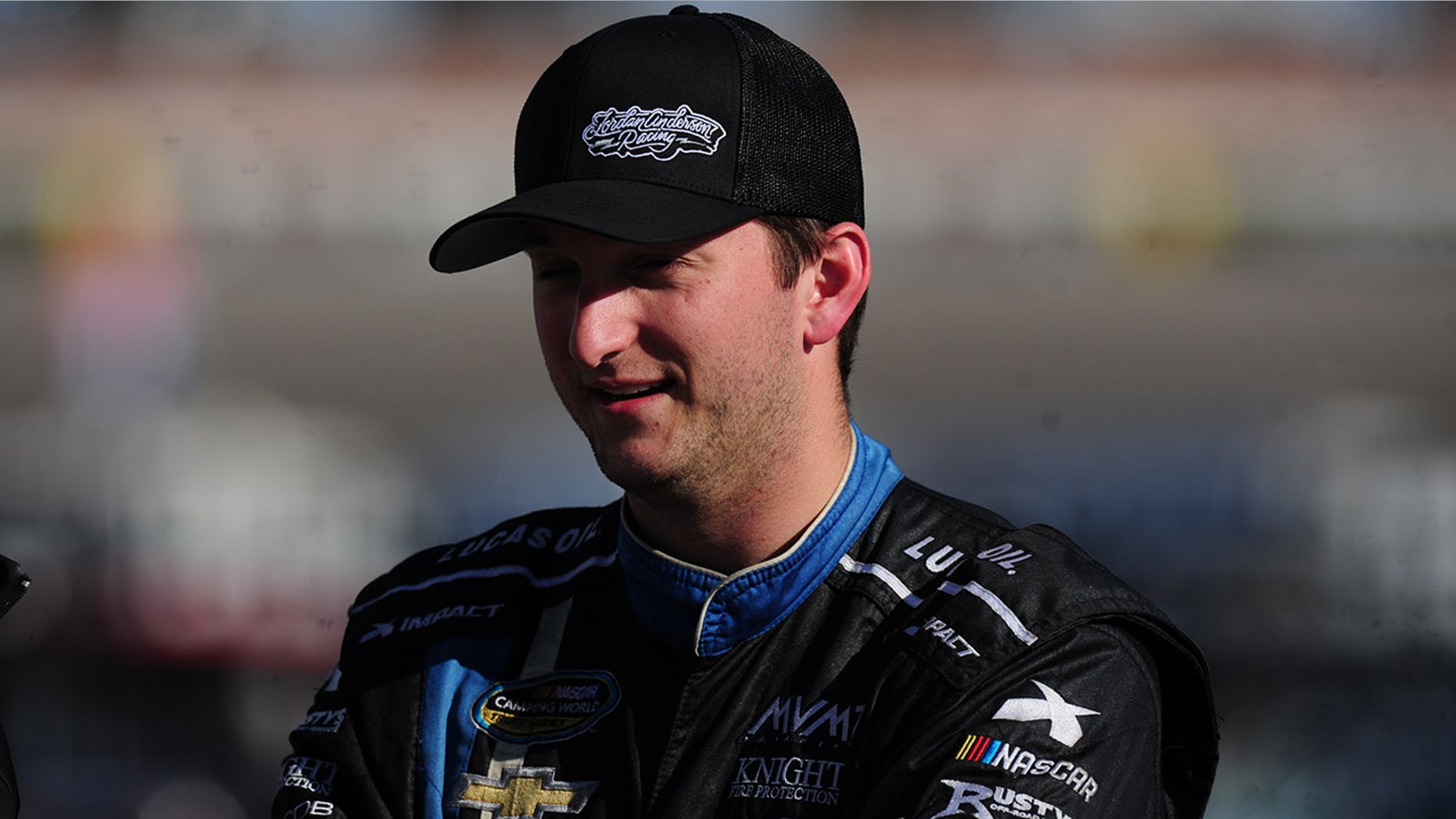 An arrest warrant has been issued for NASCAR Camping World Truck Series driver Jordan Anderson after he failed to surrender to authorities on charges of possession of a stolen race truck.
NBC Sports reported that Anderson is alleged to have purchased the vehicle from a Moorsville, N.C., garage run by Robert Newling, who had repaired the truck after a racing accident in November 2017.
"Robert Newling then took it upon himself to sell the Race truck, that did not belong to him, and sold it to Jordan Anderson," a Rowan County Sheriff's office press release said. "During the course of this investigation, investigators were able to determine that Mr. Anderson had reason to believe the truck he purchased from Mr. Newling was stolen."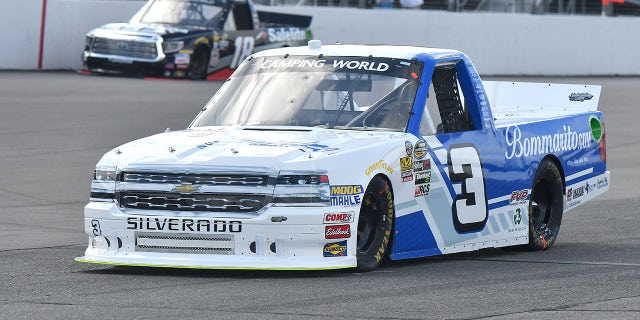 NASCAR issued a statement on the matter that said: "We are aware of a law enforcement matter involving a NASCAR member, and continue to gather facts. We will remain in contact with the authorities as their process continues."
The criminal investigation began on Sept. 7 and Anderson refused to hand over the truck when contacted by authorities. Instead, he retained legal counsel and was supposed to turn himself in by Sept. 20. He has yet to do so.
The whereabouts of the 27-year-old are unknown, but he was apparently active on Twitter as late as Thursday morning. Anderson finished 20th in the most recent truck race on Sept. 14 and is currently 16th in the season standings.
Newling has been arrested and charged with larceny and is scheduled to appear in court again in November.