Are drivers ready for Big Brother car insurance plans?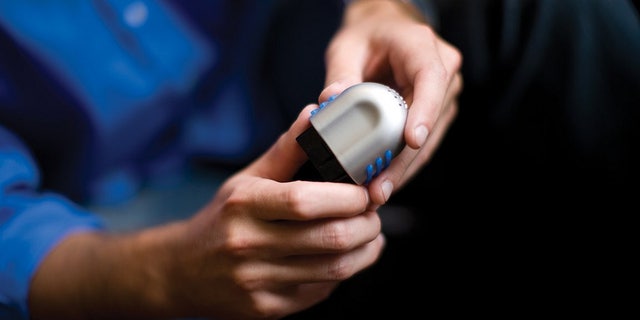 While there is a relatively slim chance that you'll be sideswiped by a Buick on your way to work in the morning, it happens and can be expensive when it does.
But, as with any investment, you're playing the odds when you pick an insurance plan and pay your premium. And so are the insurance companies. They spin the dice every time you start your car.
Now, a new survey suggests good drivers might be willing to stack the odds in their favor, even if it means having Big Brother on board every time they go for a spin.
UK-based insurance aggregator GoCompare.com found that 92 percent of drivers surveyed said insurance premiums should be based on how they drive; and 97 percent said good drivers should get better insurance.
This "pay-as-you-drive" model is already available in the United States through the Progressive Insurance SnapShot device and helps the insurance company hedge its bets, while rewarding good drivers for actually being good drivers, not just lucky ones.
The question is whether insurance companies will eventually require the devices for all policyholders, and if drivers will be ready to give up their privacy for a break on insurance. Several auto experts weighed in on the issue, and all agreed on one thing: vehicle tracking is here to stay.
Formally known as telematics-based insurance, the plans use a vehicle monitoring device that snaps into the OBD-II diagnostic port on your vehicle. Richard Hutchinson, the usage-based insurance manager at Progressive, says the SnapShot works on algorithms that use your driving style to predict how likely you are to have an accident, and how expensive it will be if it happens. Normal insurance plans use dozens of set variables like age and gender to calculate rates, but the SnapShot taps into literally thousands of dynamic inputs including how fast and what time of day you drive.
The device captures data in one-second intervals. One of the most revealing stats: how much you brake and how often. Over-braking is a key indicator of an accident-prone driver. Hutchinson says SnapShot is a voluntary program, customers can opt-out at any time, and it does not track the car's location or whether or not you break the prevailing speed limit.
"Drivers who choose to drive less than average may be pre-disposed to a program like this," says Hutchinson. "This program is still in its infancy, so we're a long way from this being standard."
Drivers on the Progressive plan can save up to 30 percent over traditional policies.
Ed Kim, an analyst with research consulting firm AutoPacific, says pay-as-you-drive is part of a growing tech trend, where many online can already track a customer's habits and tailor their experience accordingly. He says US drivers, too, are becoming more accustomed to giving up their privacy if they can see the benefits.
"American consumers can be antsy about privacy, but in some ways are beginning to slowly accept companies tracking their whereabouts and habits," says Kim.
While having the government track your driving might be too Orwellian, Kim says we're more likely to let a private company access our driving data. He says one possible scenario is that the only way to get a much lower insurance rate in the future will be to agree to the tracking.
Meanwhile, the National Highway Traffic Safety Administration is expected to announce a new ruling this year that would require all automakers to use an event-data recorder on new cars. These devices, already common on a voluntary basis with automakers, capture data seconds before a crash. However, the information is still fairly limited in scope. Pay-as-you-go insurance monitors how you drive at all times.
As for whether pay-as-you-go has a bright future: that's a tough call. Carroll Lachnit, who is in charge of consumer advice for Edmunds.com, thinks pay-as-you-go is a good option for lowering rates. But many states – most notably California – currently have specific mandates that prevent insurance companies from requiring pay-as-you-go devices. Still, SnapShot is now available in about 30 states and Progressive has reported a user base of about 500,000 drivers.
Thilo Koslowski, an automotive analyst with Gartner, has a different take on whether U.S. drivers will support opt-in vehicle tracking. Last year, Gartner released a survey that found only 10 percent of drivers surveyed would "definitely" request pay-as-you-go insurance on their next new car.
And, Koslowski says many insurance companies themselves might not be major advocates, either. They are interested in anything that will increase revenues, he says. If every company uses the devices, and eventually found that most people are good drivers, the rates for everyone would go down. In some ways, pay-as-you-go might prove that car insurance doesn't need to be quite so expensive.
"What if it turns out that only 10 percent of all drivers are responsible for the majority of accidents? The other 90 percent wouldn't want to pay higher premiums for everyone and would demand lowering them," he says.
Koslowski is also incredulous about the GoCompare.com survey. He says the UK has extremely high insurance rates compared to the U.S., so it's no surprise they are looking for new ways to lower costs.
In the end, he says the major hurdle is the Big Brother effect. While pay-as-you-go might seem innocuous, once there's a way to capture how you drive and transmit the results to a home base, the next step could be to monitor your daily commuting route and force you to take a different, theoretically safer, way.