Apple's Tim Cook calls autonomous car tech 'the mother of all A.I.'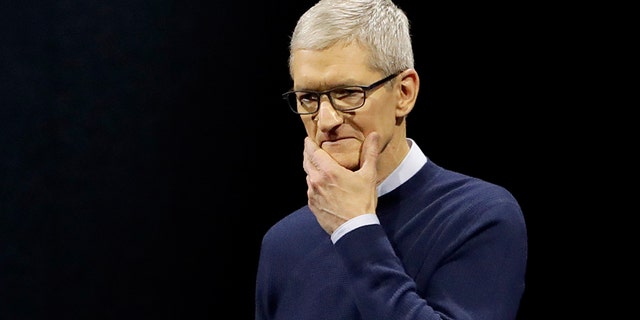 NEWYou can now listen to Fox News articles!
Apple CEO Tim Cook has confirmed that his company is working on autonomous systems, which could have applications in the self-driving car segment.
In an interview with Bloomberg, Cook called Apple's work "the mother of all A.I. (artificial intelligence) projects…probably one of the most difficult A.I. projects."
WHAT WILL THE APPLE CAR LOOK LIKE?
Cook didn't reveal what Apple had planned from a product perspective, but said that the world of electric cars, self-driving cars and ride-sharing services are all converging, and that he sees a major disruption looming there. He added that autonomy is a core technology that has other purposes, and Apple will see where it takes it.
Rumors of Apple's work on an automobile, reportedly known internally as Project Titan, have been swirling for the past few years, but this is one of the rare times Cook has addressed what the company is doing in the space.
In April, Apple received a permit from the state of California to test vehicles equipped with self-driving equipment on public roads.
APPLE MIGHT BUILD A CAR, BUT SAMSUNG ALREADY HAS