Apple's electric car could use more efficient 'hollow' battery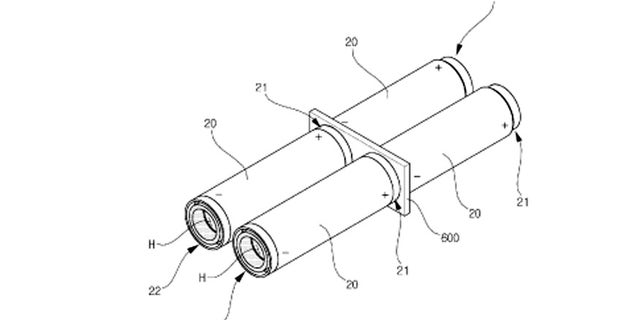 Apple may be working on cylindrical, hollow lithium-ion batteries for its autonomous electric vehicle, South Korea-based ETNews says, citing people familiar with the process. A hollow battery – the center opening is about the size of two fingers – is considered advantageous because lithium-ion batteries typically heat up from the middle and require a cooling device as a result. With air flow in the center instead of heat, there is no need for cooling devices, enabling a boost in battery capacity in the same space.

Apple, per usual, isn't talking about the agreement, and has generally been mum about anything having to do with what's referred to as Project Titan, which is potentially an electric car program. That's why there's no word on which South Korean battery company is getting involved, but ETNews says the company has fewer than two-dozen employees.
Did MacRumors uncover the battery company?
Last month, the computer-making giant moved longtime executive Bob Mansfield over to lead the vehicle effort. Mansfield had worked on Apple projects such as the iMac, iPad, and the MacBook Air. Additionally, Apple also tapped Dan Dodge to work with Mansfield on the vehicle program. Dodge previously led BlackBerry's automotive-software development.

Apple continues to look for more real estate to broaden its vehicle-making efforts. San Francisco Bay Area developer Hudson Pacific Properties said in May that Apple had been hunting around for about 800,000 square feet of Silicon Valley space for the car project, while Google was looking for something about half that size. As for South Korea, that country continues to boost its presence in the plug-in vehicle world via lithium-ion battery development, as it is home to both Samsung and LG Chem.
More from Autoblog:
Great cars with manual transmissions
Cadillac teases Pebble Beach concept