Angry woman caught driving her car into path of half marathon
NEWYou can now listen to Fox News articles!
Isn't that cheating?
A driver in Plymouth, U.K, took a dangerous turn when she pulled her car onto the course of a half marathon passing through town.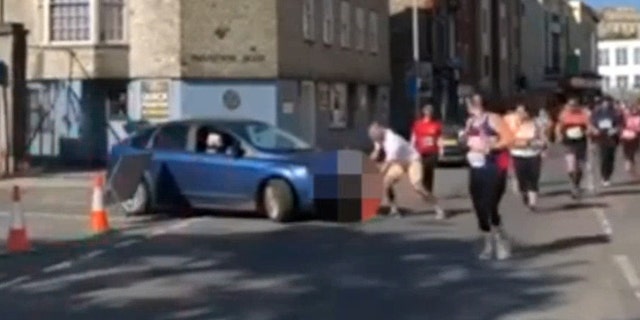 The woman was caught on video driving slowly thorough a barrier of traffic cones and into the path of the runners, even as one of them started pushing on her car's hood in a failed attempt to stop her, SWNS reports.
Enough people eventually got into her way that she had no choice but to pull over, and she was approached by a casually-dressed woman who identified herself as a police officer and told her "you're breaking the law."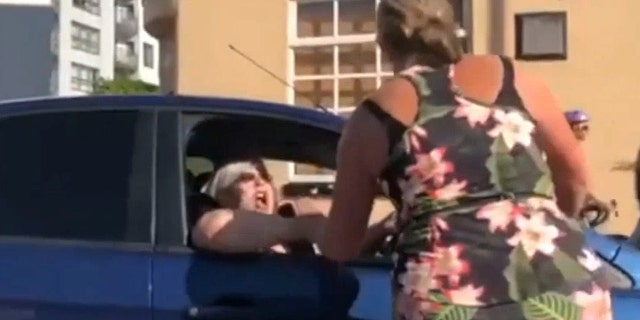 "I can't get out," the driver said. "Listen, I have tried to get out every which way. I have a workshop in Okehampton. I have had no information. I went very slowly."
A highway official quickly arrived on the scene and told her to stay put, to which she replied "you phone the workshop."
Local Minister of Parliament Luke Pollard tweeted that the mishap was a "national embarrassment" in light of recent terror attacks involving cars being used as weapons.
No one was injured in the incident. Police have not yet said if the driver will be charged with any serious crimes.