America's engine of the future to get 'Made in China' label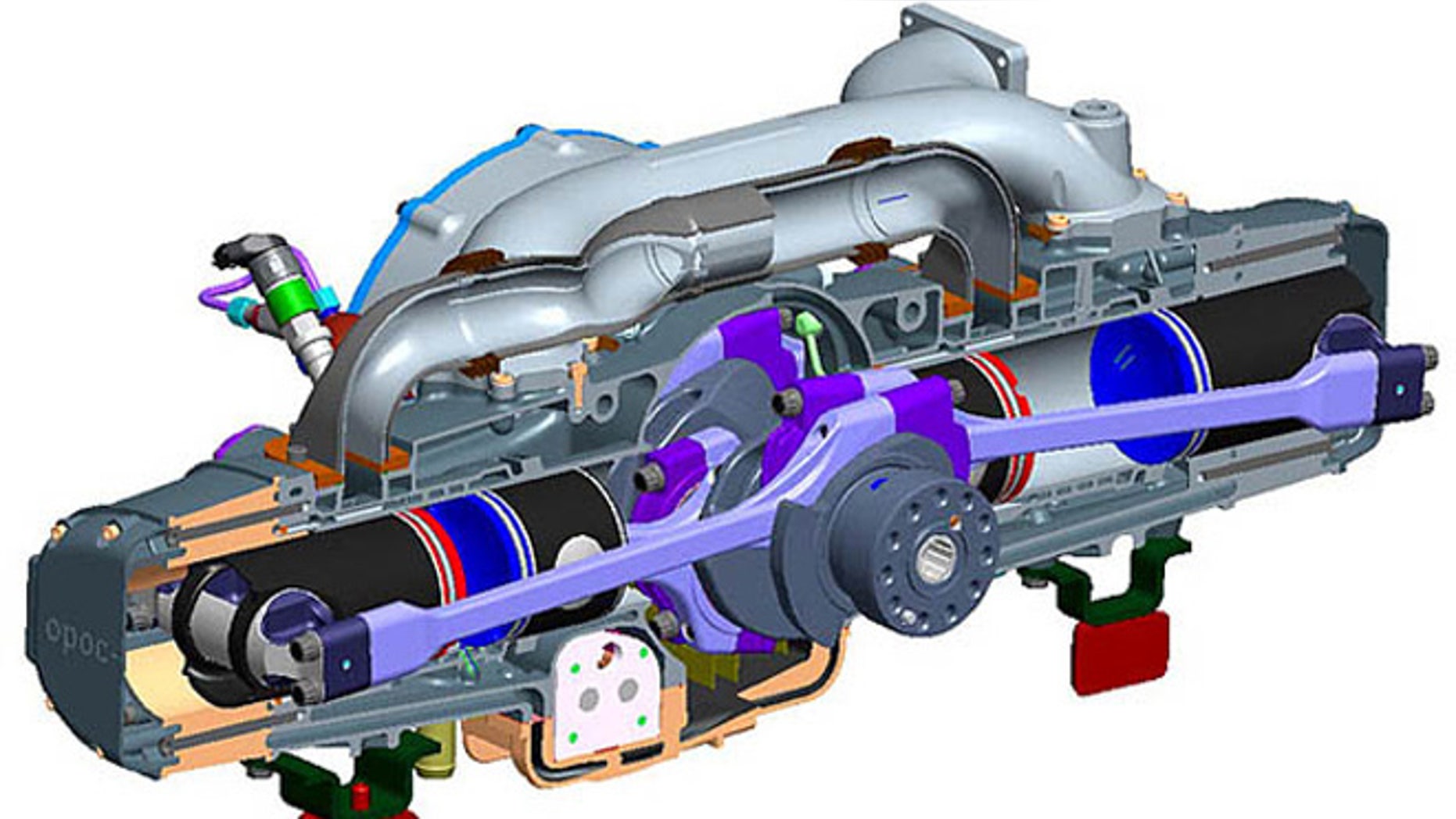 Thanks to generous support from a foreign backer, there is renewed hope for an American attempt to revolutionize, modernize and sanitize the automobile engine.
The catch?  The finished product will be stamped "Made in China."
EcoMotors, a startup engineering company based in Allen Park, Mich., plans to produce up to 150,000 of its opposed-piston, opposed-cylinder (OPOC) two-stroke engines annually in a factory funded by Zhongding Power. The facility will be located in China's Anhui Province, west of Shanghai.
EcoMotors CEO Don Runkle told FoxNews.com that Zhongding has committed to building a plant for the engines with the hope of supplying generator companies and builders of medium-duty trucks.
"We have talked to a number of automobile manufacturers in the United States, as well as in China," Runkle said.  He added that EcoMotors has "a letter of intent with Generac," an American manufacturer of generators that currently buys engines from John Deere and Iveco.
Although Chinese-built generators and motorcycles are becoming more common in the United States, engines produced there have rarely seen duty in American automobiles. The first was when General Motors dropped a Chinese-made 3.4-liter V-6 into its 2005 Chevrolet Equinox and Pontiac Torrent crossovers.
In 2010, when Zhongding agreed to invest up to $18 million toward engineering costs for the OPOC engine, Runkle announced that "this initiative will create a range of high-skill R&D jobs here in southeast Michigan, further underscoring the region's critical role as the incubator of tomorrow's high-efficiency powertrain solutions."
The OPOC two-stroke engine is a markedly different concept than the four-stroke engines fitted to most modern automobiles. While two-strokes are generally lighter, have fewer moving parts and a higher power density than comparable four-strokes, they are often not as durable and burn a lot of oil, resulting in worse emissions. EcoMotors claims to have overcome these hurdles with its new technology.
The EcoMotors-designed power plant does without valves and cylinder heads, and places two pistons facing one another in each cylinder like boxers' gloves, with the pistons in turn connected to identical counterparts in an adjacent cylinder. The expansion stroke on one side creates a compression stroke in the other.
"Our innovation is an unusual engine architecture," Runkle said.
The company says the motors can be configured to run on a variety of fuels, including gasoline and diesel, and will be cheaper to build while delivering between 20 and 50 percent better fuel economy than conventional internal combustion engines, depending on their application.
Production of the OPOC is set to begin in 2014.
Related: New internal combustion engine could boost electric cars