Aaaay! Fonzie's Motorcycle Cruising to Auction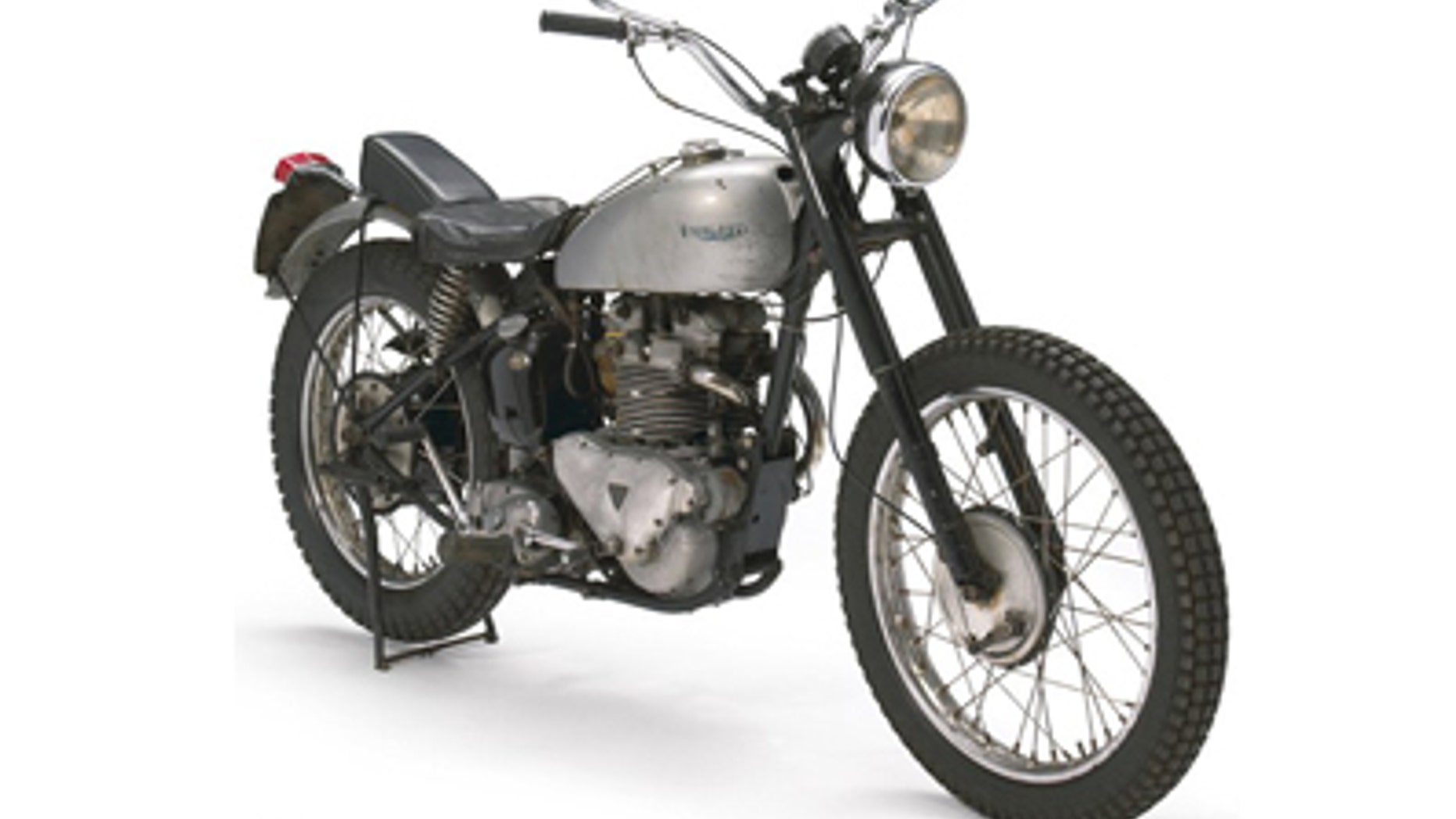 Now you too can jump the shark, or at least try to clear 14 garbage cans.
One of the motorcycles that was used by "The Fonz" on the classic TV show "Happy Days" will be crossing the auction block at the Bonhams Classic California Sale in Los Angeles on November 12th.
According to the Daily Mail, the 1949 Triumph Trophy TR5 has been sitting the garage of California motorcycle collector Marshall Ehlers since he purchased it in 1995 from famed Hollywood stuntman Bud Ekins.
Ekins had provided and customized the motorcycle for "Happy Days" and kept it after the show ended its run in 1984. Unfortunately, it doesn't run. Bonhams cautions that the Triumph will require a significant amount of work to make it road-worthy again, but estimates that it will still sell for at least $90,000 because it is the only one of the motorcycles that appeared in the show that still exists.
As the story goes, the producers of "Happy Days" added the motorcycle as a prop because executives at ABC thought "Fonzie" looked too much like a troublemaker in his black leather jacket to be a featured character on network TV. With the bike nearby the producers made the excuse that the jacket was merely required safety equipment. One of those jackets now sits in the Smithsonian National Museum of American History.
Funnily enough, the actor who played "The Fonz," Yale School of Drama grad Henry Winkler, has confessed that he can't even ride a motorcycle, and that the one time he tried he took a fall.
No, that wasn't him crashing into Arnold's fried chicken stand after clearing those garbage cans, but, just like "The Fonz," it sounds like Winkler learned from his own spill that taking foolish risks just isn't cool.
But owning his motorcycle sure would be.