A 2017 Ford GT was auctioned for $1.8 million, but how?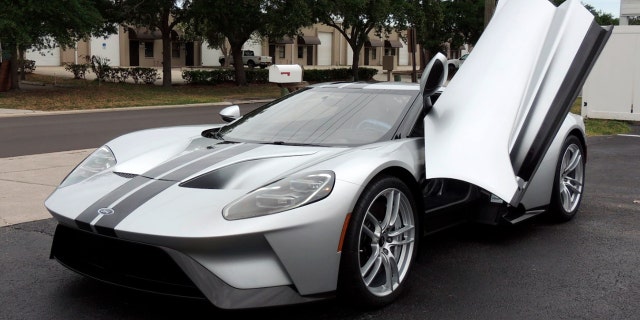 NEWYou can now listen to Fox News articles!
A 2017 Ford GT worth $450,000 was sold at a Mecum auction in Indianapolis on Saturday for a whopping $1,815,000, but exactly how that came to pass isn't clear.
Ford is only planning to build 1,000 of the supercars, in an attempt to prevent them from being flipped for big profits like this one apparently was, the company requires buyers to sign agreements that say they won't sell them until after 24 months of ownership.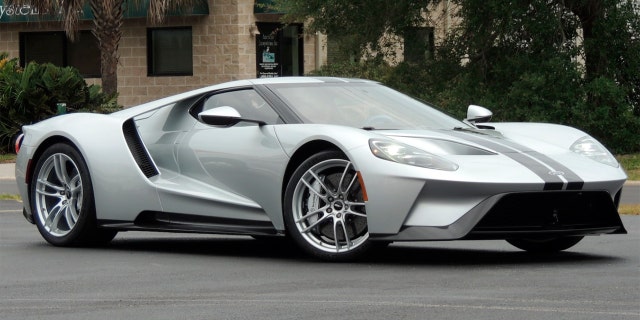 The stated hope behind the policy, which other brands have also implemented on some high demand models, is that speculators will steer clear of the cars and leave them to be available for true fans of the brand.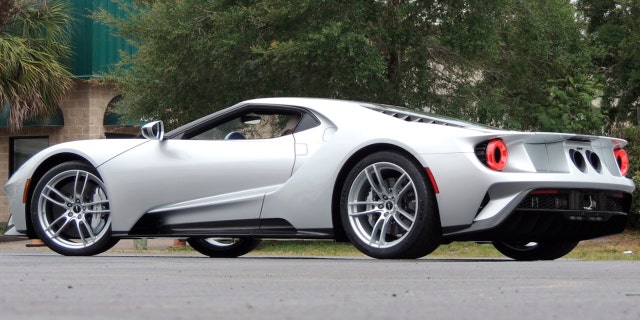 However, prior to the auction an announcer at the event claimed that Mecum went to court over the issue and that a judge ruled that it could sell the car.
"It was contested in court, you bid on it, you buy it, it's yours. It's America, you can buy and sell what you want," he said.
When asked on Monday when and in what court this verdict was issued, a Mecum representative told Fox News the company "does not offer public comments regarding legal matters."
A Ford representative similarly responded that "we do not comment on individual customer or legal matters."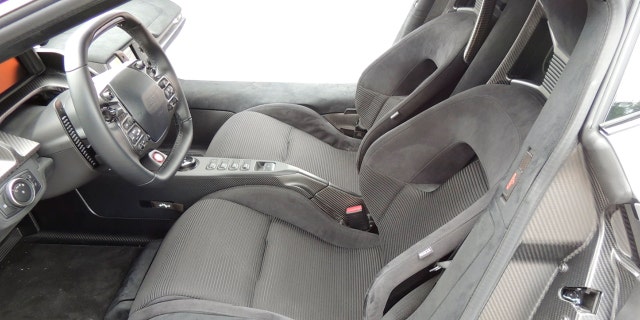 The identities of the seller and buyer of the car, the 48th one produced, have not been revealed.
BY THE WAY, WE DROVE THE GT:
Ford has been embroiled in at least one other high profile case involving the early sale of a GT since John Cena sold his after less than a month of ownership last October.
Ford had delivered 139 GTs through April and has allocated a total of 750 build slots for the cars so far.
A company spokesperson said that the order window for the final 250 will be open to approved applicants later this year.