97-year-old great-grandma goes truckin' in big rig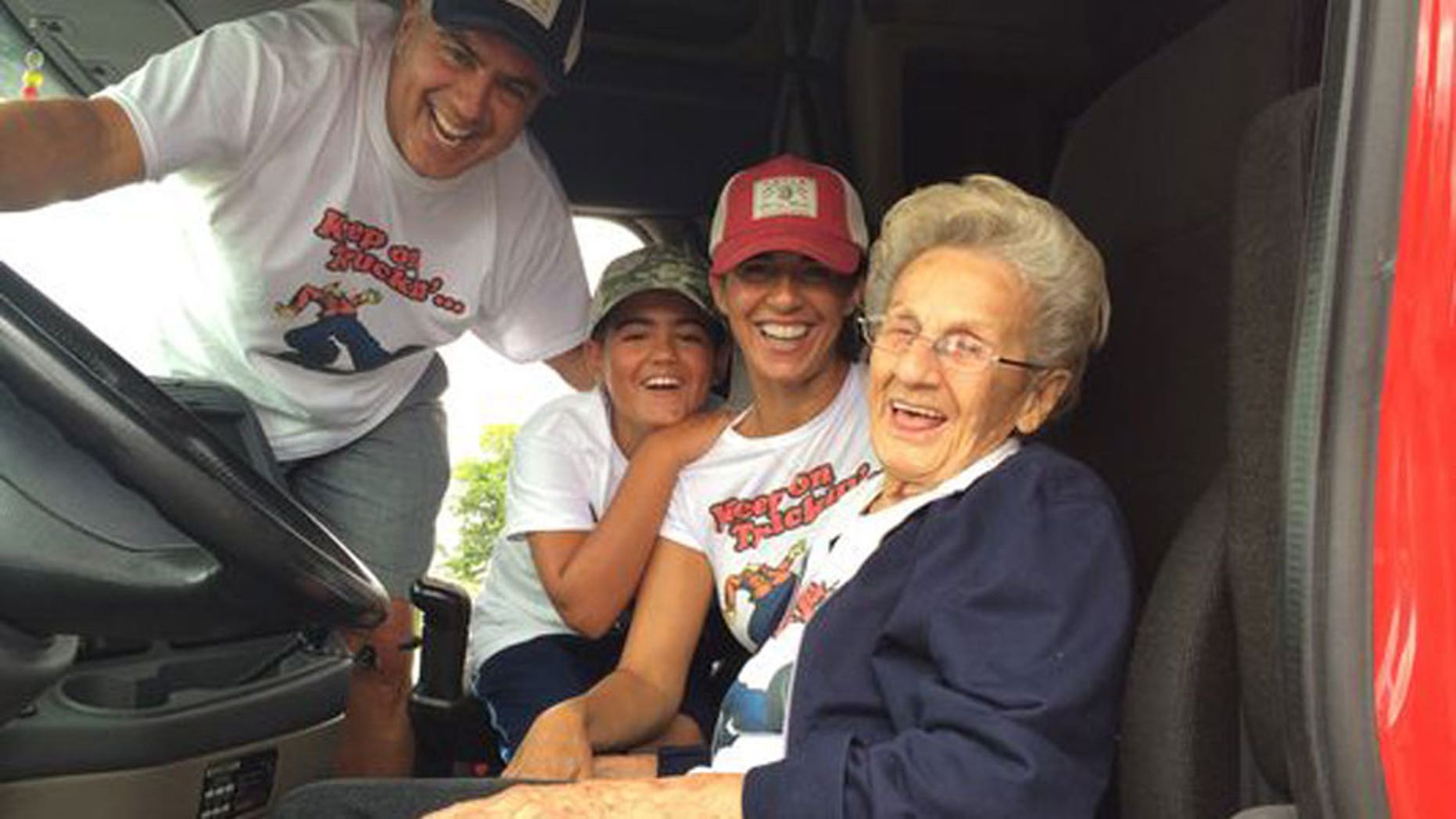 A very little old lady just had her big wish come true.
Vera Abruzzi has dreamed of driving a semi since she was a little girl, and considering she's 97-years-old, that's a long time.
The 4-foot 6-inch tall New Jersey native finally got the chance last week when one of her grandchildren set her up with a lesson at Winsor's Tractor Trailer Driving School in Linden, MyCentralJersey.com reports.
Dressed in a "Keep On Truckin' …." T-shirt, Abruzzi climbed behind the wheel of an 18-wheeler, with the school's director giving her instructions.
Despite the fact that she hadn't driven anything in over a year due to her failing health, she reportedly did well as she navigated the 70-foot rig around the school's parking lot course at speeds up to 20 mph.
Abruzzi says she used to be something of a speed demon, but never got a ticket in all those years. She cheekily told a reporter from New York's ABC affiliate that if her lesson had been on a highway she would've hit 90 mph.
What's next on the bucket list for the great-grandmother? Flying an airplane.
"That's going to be a little more difficult than driving a tractor trailer," her grandson says. "But whatever she requests, we're on it."