'57 Buick sells for $580,000 to benefit President Bush's military charity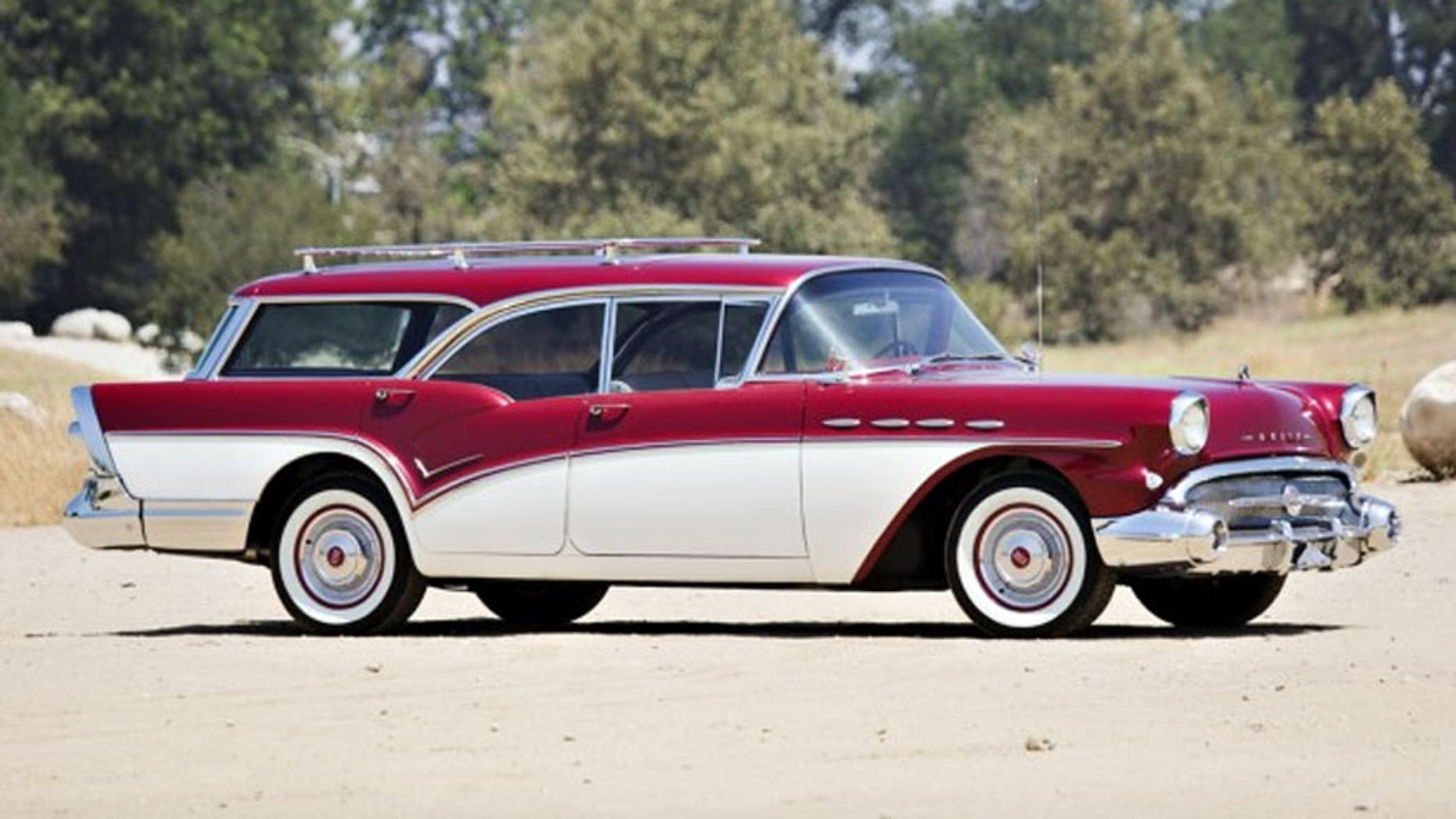 This station wagon is so nice that it was sold twice in one day…for a total of $580,000.
And it all went to charity.
The 1957 Buick Caballero Estate Wagon in question was restored pro bono by Jay Leno's Big Dog Garage on behalf of the George W. Bush Institute's Military Service Initiative.
The two-tone wagon, with its unique B-pillarless roof is a classic of American design and was donated by the Sondland-Durant Foundation to help support the President's organization, which is dedicated to helping post-9/11 military veterans and their families.
FoxNews.com Autos is on Twitter. Follow us @FoxCarReport
Signed by President Bush, it first crossed the block at the Gooding & Company auction in Pebble Beach, Calif. on Saturday for $300,000, about three times its pre-auction estimate.
The winning bidder then immediately donated the car back to the auction, setting off a two-minute standing ovation, according to Road & Track. It then went under the hammer again, and went for another $280,000.
Putting the generous premiums into perspective, a similar car was also sold privately at the auction for $132,000.