50th Anniversary Shelby Cobra 427 announced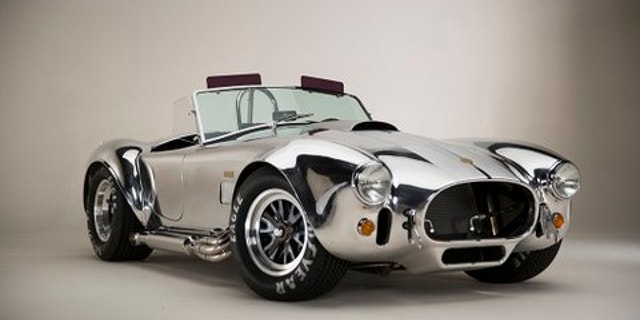 The Shelby Cobra has already had a 50th anniversary or two, depending on the model being celebrated. This time, the half-century mark comes for the 427, and it bears some special equipment to mark the occasion—and the car's legendary performance.
MUST SEE: Tesla Model S P85D Cranks Out Massive 864 LB-FT On The Dyno: Video
Just 50 examples of the 50th Anniversary Shelby Cobra 427 will be sold, all bearing gold 50th anniversary badges and logos, plus a range of unique features. All examples will feature either aluminum or fiberglass bodies, offered in either Polished Aluminum or Guardsman Blue/Wimbledon White stripe exteriors (fiberglass carsare offered only in the blue/white combo).
As with previous 50th anniversary examples, cars in this run will bear the special CSX serial number prefix, in this case running from CSX4550-CSX4599. Each carwill also bear its place in the total run of 50 cars on a special badge (numbered "1 of 50", "2 of 50", etc.)
DON'T MISS: 2015 Chevy Corvette Z06 Runs 1/4-Mile On Performance Data Recorder: Video
Each of the 50th anniversary 427s also features elements authentic to the original, but reinterpreted to modern standards and materials, including high-end leather, upgraded modern brake components, and stiffer frames. Dual A-arm suspensionwith coil-over shocks complement the stiffer frame and modern brakes.
Fiberglass models start from $119,995, while aluminum-bodied examples start at $179,995—though you'll have to add your own engine and transmission to each. Orders open Tuesday, January 13 at 10 am PST.