Classic American cars, while full of style and presence, weren't known for their ability to stretch miles out of a gallon of fuel. These are five of our favorite exceptions to the rule, all capable of at least 20 mpg:
1. 1976 Plymouth "Feather" Duster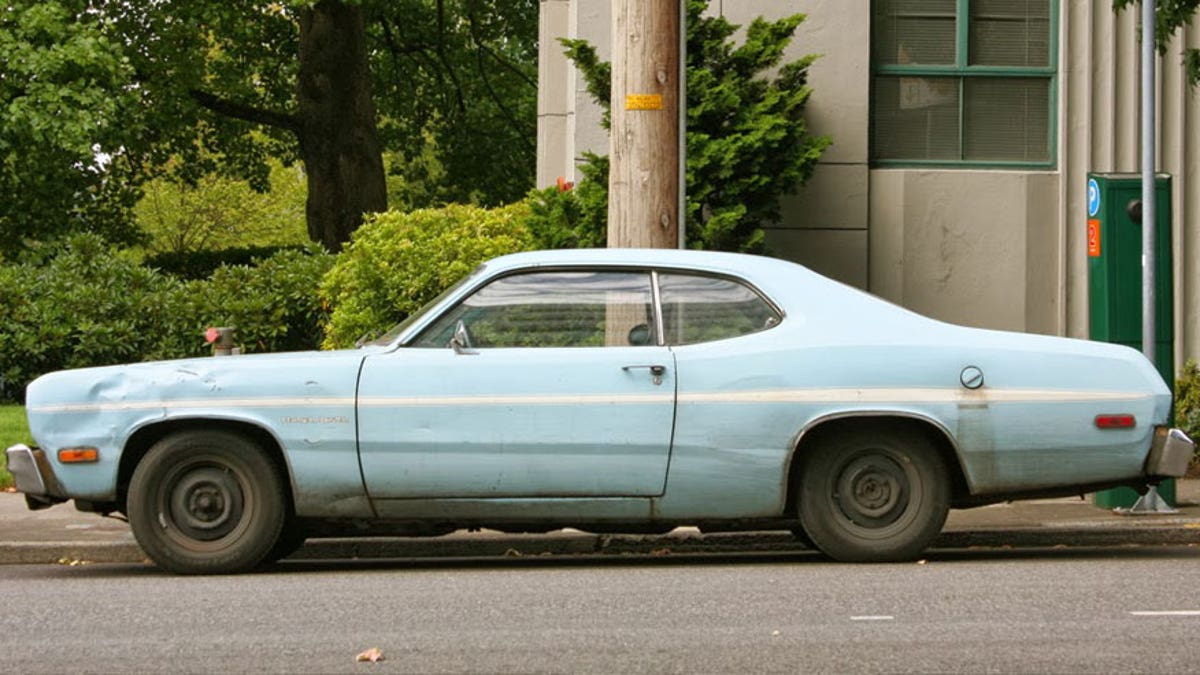 The Feather Duster was an interesting and little-known response to the 1970s fuel crisis. Unlike today's diesel and hybrid options, it carried just a small premium over the normal Duster, a $50 "economy" option that substituted aluminum for steel in several areas that brought the weight down to about 2,700 lbs. The Feather Duster was capable of up to 36 mpg. Average price for a gallon of gas in 1976: $0.57.
2. 1950 Crosley Hotshot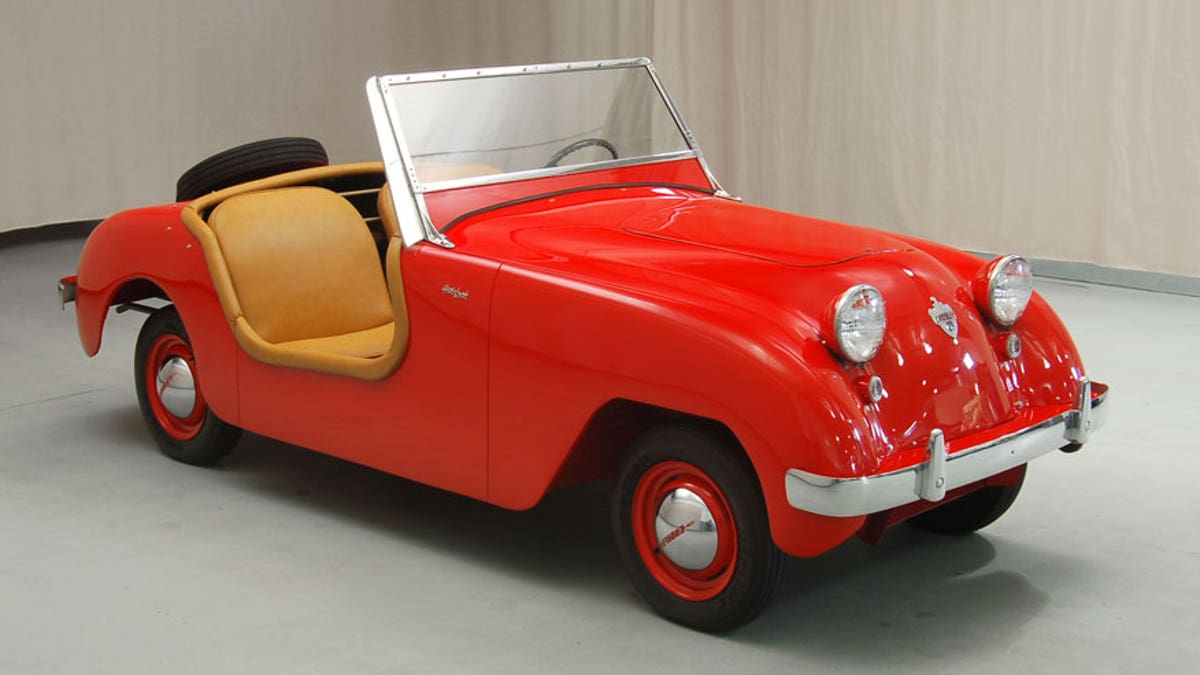 The tiny Crosley Hotshot was America's first post-war sports car. More like an MG Midget than a Corvette, the hotshot had a tiny 44 cubic-inch four-cylinder engine. And while no speed demon, the little roadster was capably of an astonishing 48 mpg. Average price for a gallon of gas in 1950: $0.27.
3. 1961 Corvair Monza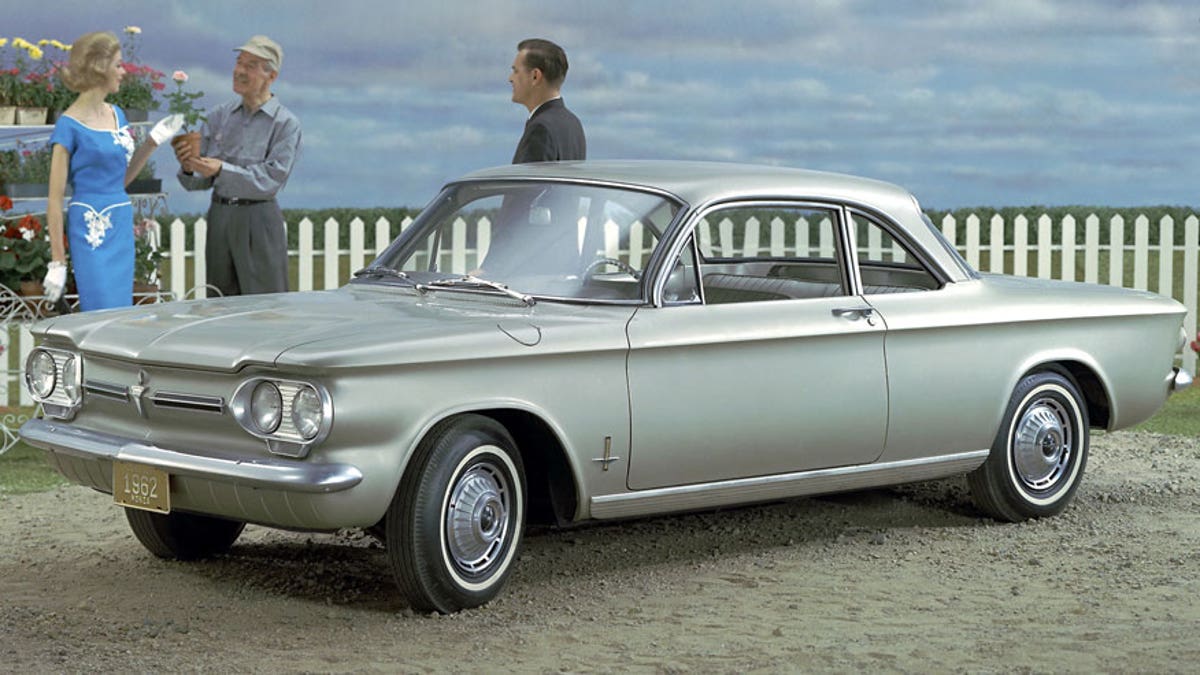 The air-cooled Corvair is best known as the target of Ralph Nader's scorn over its unique rear suspension design. Lost in that controversy is the fact that Corvairs were damned fun to drive and quite economical. Car Life magazine got 24 mpg out of their four-door automatic test car in April 1961.Average price for a gallon of gas in 1961: $0.31.
4. 1967 Oldsmobile F-85 Cutlass Cruiser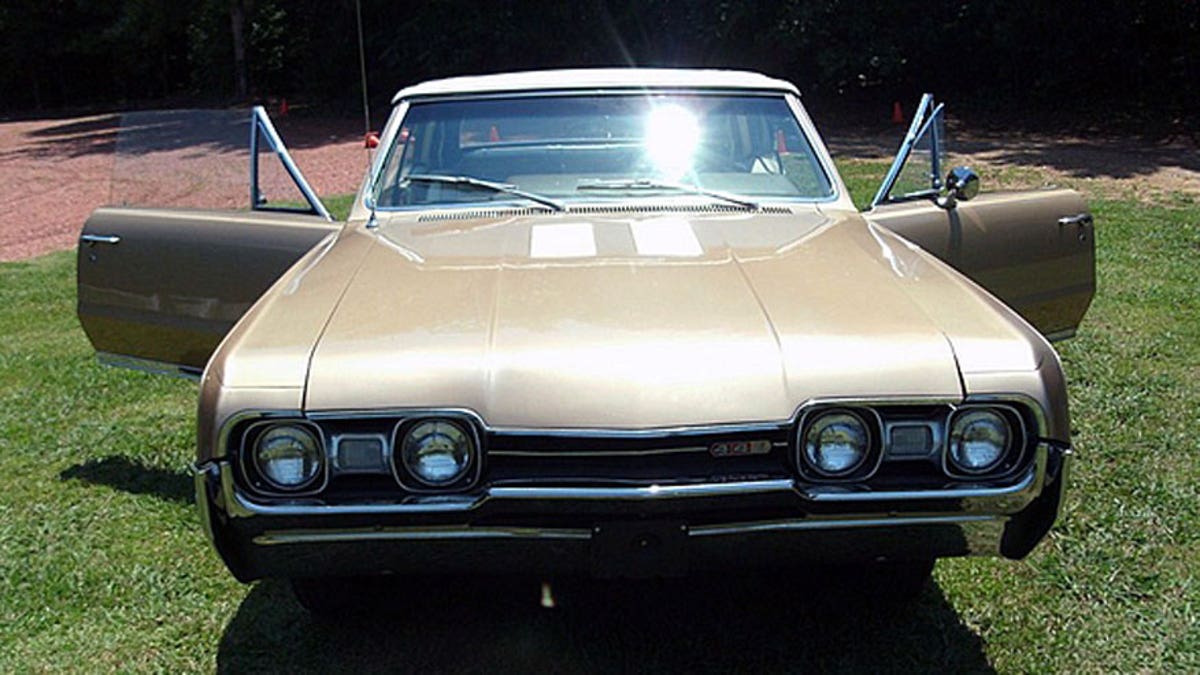 It was exceedingly rare for a full-size Oldsmobile to approach 20 mpg, particularly one with a massive 400 cubic inch V-8, but the F-85 Cutlass Cruiser of 1967, with its carefully engineered GM Turbo-Hydramatic transmission and a tall rear axle ratio, was capable of 20 mpg while looking like a proper full-size American classic. Average price for a gallon of gas in 1967: $0.32.
5. 1961 International Harvester Scout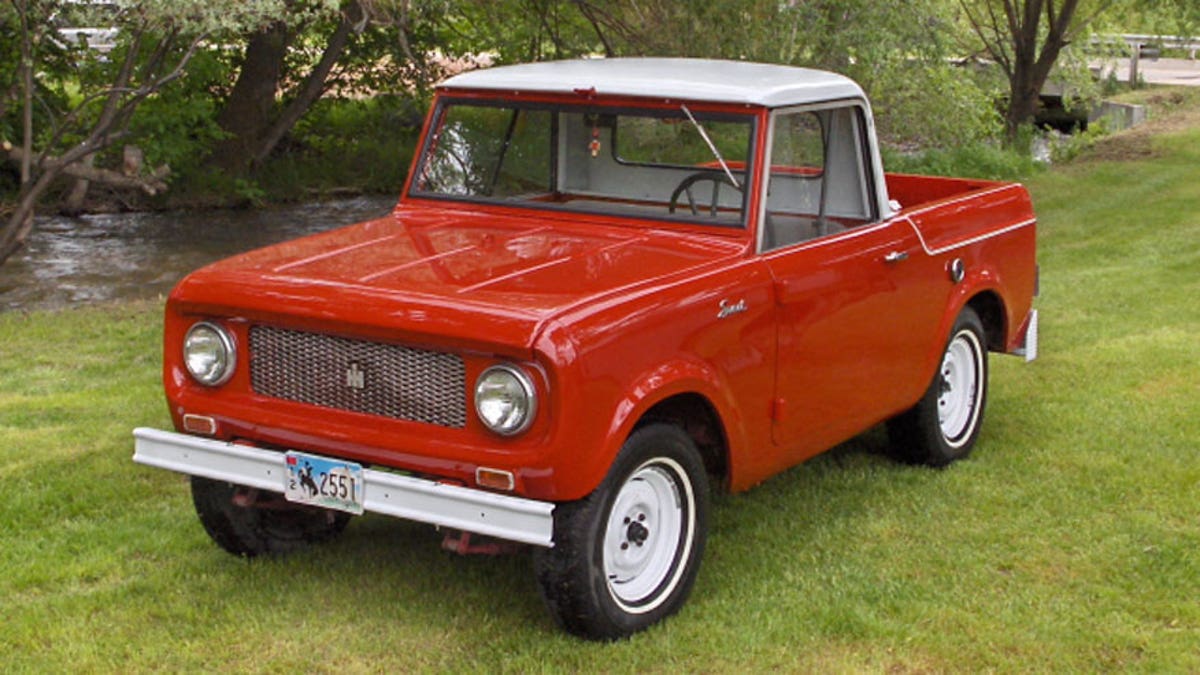 Even today, SUVs and fuel economy are a bit of an oxymoron. But the early Scout, one of the pioneering SUVs, was lightweight (just 2,800 pounds) and simple, and powered by a rugged four-cylinder engine. It could get up to 22 mpg. Average price for a gallon of gas in 1961: $0.31.
Click here for more from Hagerty, or sign up for our Classic Car Newsletter.