$450,000 Ford GT production behind schedule, but trucks on record pace
Tesla isn't the only automaker having production issues with a high-profile car.
Ford has confirmed that it has fallen behind schedule building the run of 1,000 GT supercars it promised to sell through 2020.
The automaker only managed to deliver 138 of a planned 250 of the $450,000 coupes worldwide during the 2017 model year, it confirmed to Motor Authority.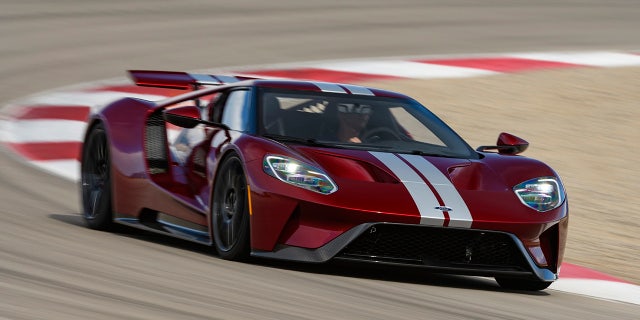 The issue stems largely from the fact that much of the GT is built by Multimatic Motorsports, which is primarily a race car company that's never taken on a job this big before.
However, the delays won't result in a reduction of the total number of cars manufactured. Instead, a Ford spokesperson confirmed that the full run of 1,000 would be built ─ and that it can now do it at the rate of one per day ─ but wouldn't confirm how long that will take.
In fact, after allocating just 750 of the cars through last year, Ford told Motor Authority that it plans to open up the order book for the last batch later this year. It's restricted to buyers the company approves for purchase, not just based on the ability to pay, but also factors that include their Ford ownership history and social media standing. It also contracturally requires that they don't try to resell the cars for at least two years.
Ford isn't having trouble building the rest of its vehicles, however. In fact its F-Series trucks are on pace to break their all-time record of 939,511 with 451,138 sold through the end of June.