30 engine fires spur Chevy to recall 475,000 Cruze compacts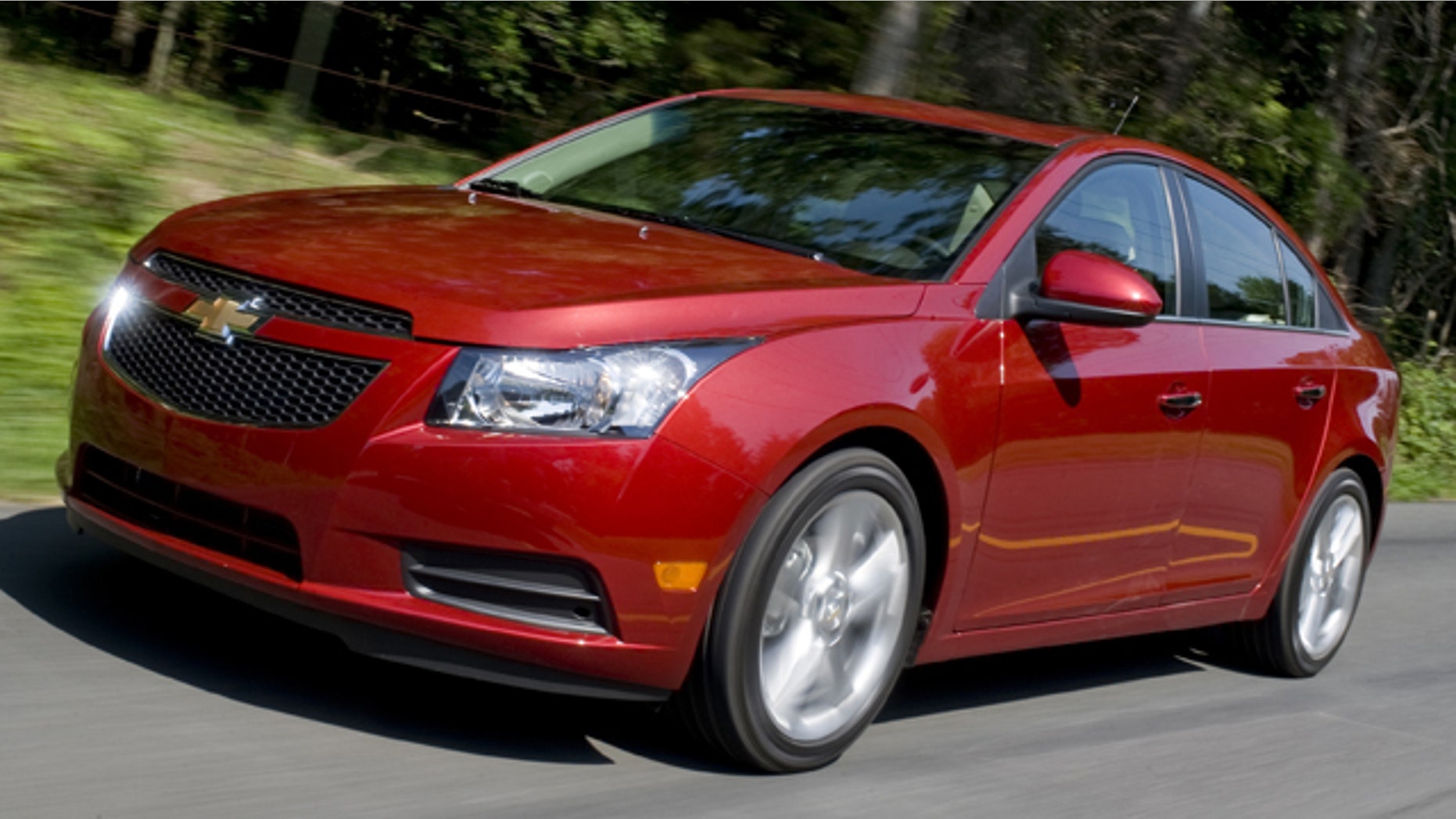 DETROIT (AP) — Engine fires are forcing General Motors to recall the Chevy Cruze, a popular model that has helped GM win back small-car buyers.
The recall covers 475,000 vehicles made in the U.S. from September of 2010 through May of 2012.
The fires can break out when fluids drip onto a hot plastic shield below the engine. The problem occurs mainly when oil is spilled and not properly cleaned up during changes, General Motors said Friday.
The company knows of 30 fires caused by the problem, but no injuries have been reported, spokesman Alan Adler said. Flames engulfed and destroyed cars in two cases reported to federal safety officials.
GM will notify Cruze owners about when to bring their cars to local dealers for repairs, which are free and should take about 30 minutes. Dealers will fix the problem by cutting the plastic shield to let the fluids drain to the pavement, GM said. Recall work is scheduled to start July 11.
Cruzes with completely worn-out manual transmissions also can leak fluid onto the shields in rare cases, GM said.
The recall involves cars built at GM's Lordstown, Ohio, factory. They were sold in the U.S., Canada and Israel.
In addition, 61,000 of the recalled Cruzes are covered under another recall. GM says 249 of them have welds missing from a bracket that holds the tanks. Federal safety officials say the tanks could come lose in a crash, possibly leaking and causing fires. Dealers will secure brackets with fasteners.
The Cruze is a strong competitor in a small-car market where GM has fallen short in the past. The car came out in 2010 and was the top-selling compact in the U.S. from May through September last year.
Sales have started to fall as more Toyota Corollas and Honda Civics become available. Both were scarce after a 2011 earthquake and tsunami in Japan hobbled production.
Still, GM has sold more than 351,000 Cruzes in the U.S. alone, including almost 95,000 so far this year.
GM Vice President of Quality Alicia Boler-Davis said in a statement that the company apologizes for any inconvenience to its customers. GM, she said, is working to assure customers that the Cruze "is the safe and durable car they purchased."